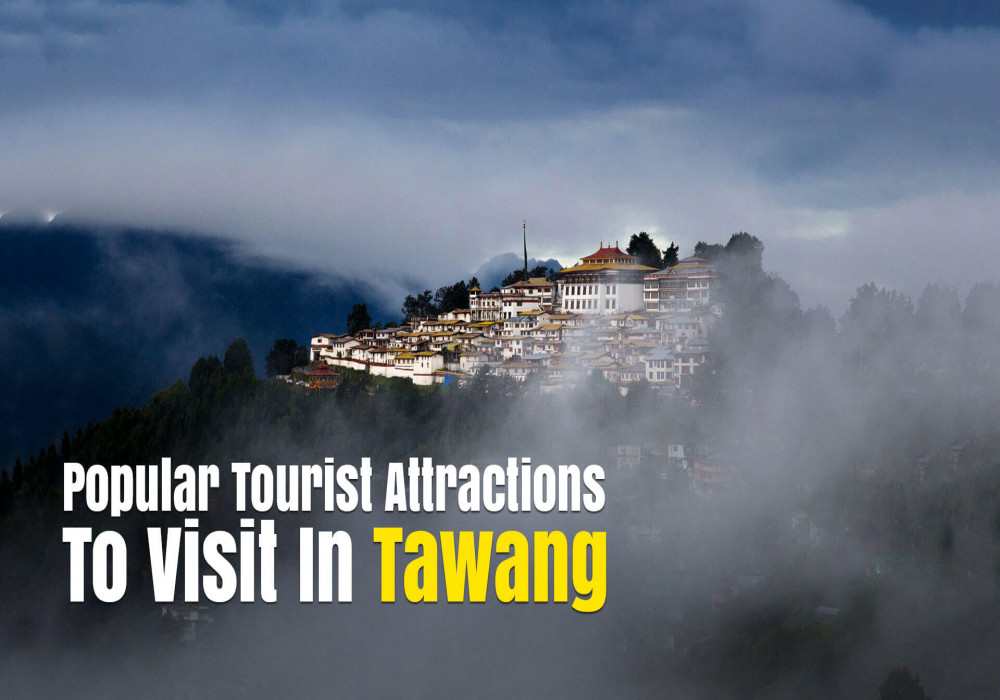 Popular Tourist Attractions To Visit In Tawang Which Are Just Too Exciting To Skip
Tawang is an amazing town situated in Arunachal Pradesh at an elevation of about 3,048 meters. It is quite interesting to know that this town once served as the district headquarters of the West Kameng district. Loaded with the lush beauty of nature, it is quite an interesting place to visit; the scenic and panoramic views can be really a fulfilling experience for you.
So, if you are looking for a unique travel getaway, then we can help you figure out some of the most iconic tourist destinations which are popular in Tawang. Let's discuss.
#1. Tawang War Memorial Will Transport You Back In The Past
The Tawang War Memorial is all about showcasing the might of the 40 feet colourful structure of the memorial. It has been particularly dedicated to the efforts of all the martyrs of the Indo-China war of the year 1962. From here, you can even witness the undaunting peaks of the phenomenal Himalayas. This memorial overlooks the scenic Tawang-Chu valley offering a phenomenally breathtaking view of this place.
#2. The Lavishness Of Gorichen Peak Is Perfect For Stimulating The Traveller In You
This peak is situated at a great height of 22,500 feet above sea level and is the highest peaks of Arunachal Pradesh. Locally known by the name of Sa-Nga Phu, literally meaning the Kingdom of Deity, the beauty of this place cannot be captured in words. Moreover, it is also known as one of the sacred peaks of the region and is known to be helping the locals and protecting them from all evils. This is a theory which is specifically believed by the local Monpa tribe.

#3. There Is A Reason For Visiting P.T. Tso Lake! Let's Discover