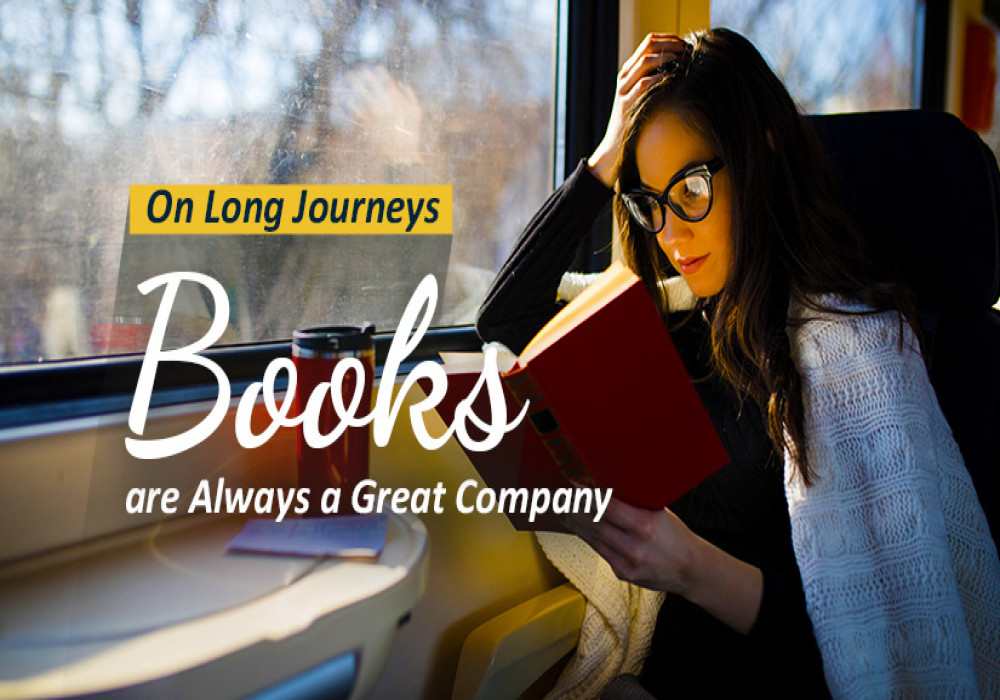 Not a Fan of Long Train Journeys? Reading these Books will Make You Travel in Time
It doesn't matter if you are traveling and exploring the lanes of some intriguing remote getaway or sitting in the comfort of your home, books are always a great company. Reading a good book can help you forget your worries and travel in time. So, if by chance you happen to be on a long train journey heading to your favourite holiday destination in India and feeling a little bored, then reading books can really help you out.
And keeping this in mind, we at Adotrip have come up with a list of top 10 books which you can flip through while traveling on long train journey.

1. The Kite Runner
The Kite Runner is one of the most phenomenal books to read while you are on a long trip. Translated into 42 languages and with seven million copies sold in the U.S., this is perhaps one of the most incredible stories you will ever read. In its essence, it follows the story of two friends, Amir and Hassan who grow up together in Kabul spanning a period of change and destruction that grows into an unlikely friendship.
2. Into the Wild
This is yet another gem of a book to explore that is all about seeking enlightenment using the elements of isolation and unity with nature. The very idea of this book had started from the investigation of the true story of Chris McCandless who went into the Alaskan wilderness. Unfortunately, his dead corpse was found with an SOS note many months later in the wild. All we can say is that you surely won't be disappointed with this one.
3. The Beach
Set in Thailand, this book depicts the story of a person named Richard, a young backpacker and who comes to find a hidden beach which is believed to be an exotic paradise in reality. This is truly one of the best books to read while on a long train journey.
4. Eat, Pray, Love
With Eat, Pray, Love, you get to dive into an absolutely brilliant piece of work authored by Elizabeth Gilbert. In the novel, you will be delighted to find out various details about the art and pleasure of devotion experienced via unique cultures: Italian, Indian, and Indonesian.
5. The Alchemist
The Alchemist is yet again one of the most awesome books you will ever come across. This turns out to be one of the deeply humane stories which is all about inner-transformation and chasing your dreams.
6. Life of Pi
The Life of Pi is one of the extraordinary journeys of a boy named Pi Patel. His normal, and perhaps even boring life takes a U-turn when, after the sinking of his ship, he has to co-exist on a boat with a huge tiger for about 227 days. This one has everything from grit to bravery to be one of the best stories of all time and a great read while you are on travel.
7. All the Light We Cannot See
This book talks about a French blind girl and a German boy whose paths collide with each other in the backdrop of France in WWII. This is totally a touching novel which is all about finding solace in each other. If you are a fan of nostalgia and like to read about those troubled times, then this one won't disappoint you.
8. Last Train to Istanbul
It's an amazing story of a young Turkish woman and a Jewish young man who flees to Paris for marrying and building a new life. The Nazi's period starts and they come to learn that nothing in the world can break a family bond.
9. A Walk in the Woods