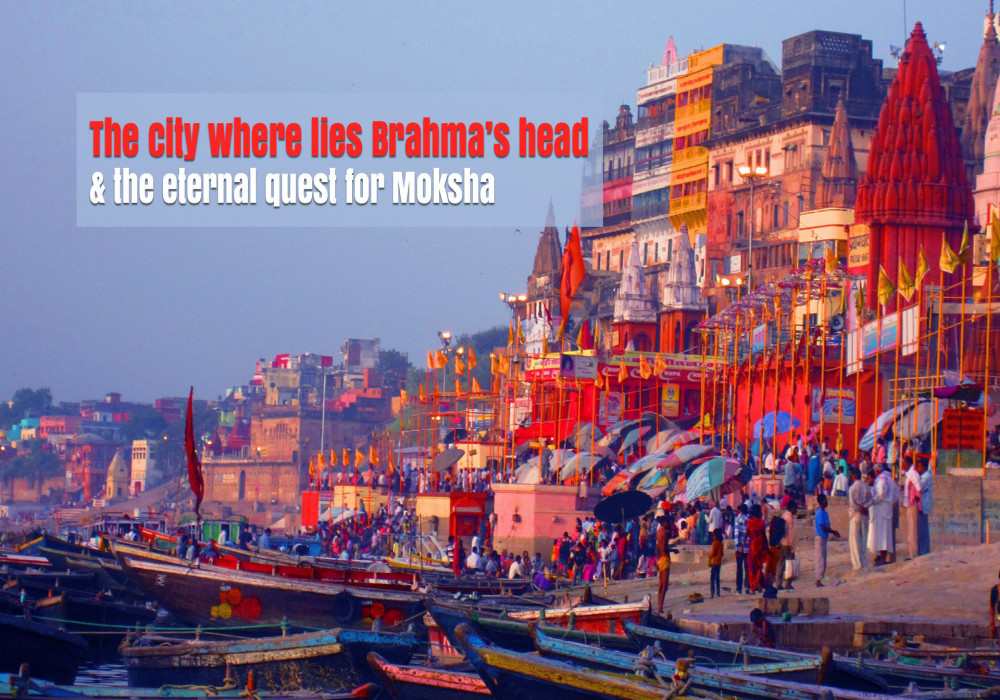 Moksha Dham The city where lies Brahma's head & the eternal quest for Moksha
India's very own Vatican City-Kashi-one of the most ancient and holy cities in the world-is the eternal source of light promising liberation from the cycle of birth and death as moksha dham. The religious fanaticism that people have with Kashi is nothing short of amazement. People come to this city to both live and die. This dual aesthetic fervour can only be seen in Kashi. No place in the world can transcend you to this sort of spiritual diaspora where you live and you die together. It is the hope of attaining salvation which draws people in their last stages of life to this city.
Hotel Salvation
And Mukti Bhavan or the Kashi Labh Bhavan is the place which accommodates those hoping to breathe their last and leave the human abode forever. It is Kashi's very own Hotel Salvation as is also the apt title of the 2016 Netflix movie based on Mukti Bhavan. An interesting fact about this place draws on your psyche. As bizarre as it may sound, but there is a waiting list for dying people and sometimes this list can last for years. The concept of Mukti & Moksha still rules people's perception in these parts.
Recently, it was reported a new site for Mukti Bhavan is coming up to accommodate more people. Called the Kashi Vishwanath Dham Project it will be coming up sometime in 2021. It will be built in the most sacred part of Kashi - The Avimukti Circle, located between the sacred Kashi Vishwanath Temple and astonishing Manikarnika Ghat. Reportedly, it would be a three-story building and the accommodations would be given on a first come and first serve basis.
Bizarre yet true'
The Religious fixation that people have with Kashi is unbelievable. There are not just people who come to live here but there is a whole clan of people who are ready to die here. In Kashi Bhavan, if someone shows health improvement, they are simply asked to leave to accommodate others waiting in line to attain Moksha. There are staying charges in this place. Rs.100 plus the electricity bill is charged from the people staying here on a monthly basis.
More importantly, one can only be admitted in the Bhavan if they are physiologically in the last stage of their life. There are two sects of pilgrims visiting Kashi-the Kashi Vasis and the Kashi Labh. The former are the ones who come to live in this historic city and the latter are the ones who come only during the last stage of life.
The city where lies Brahma's head