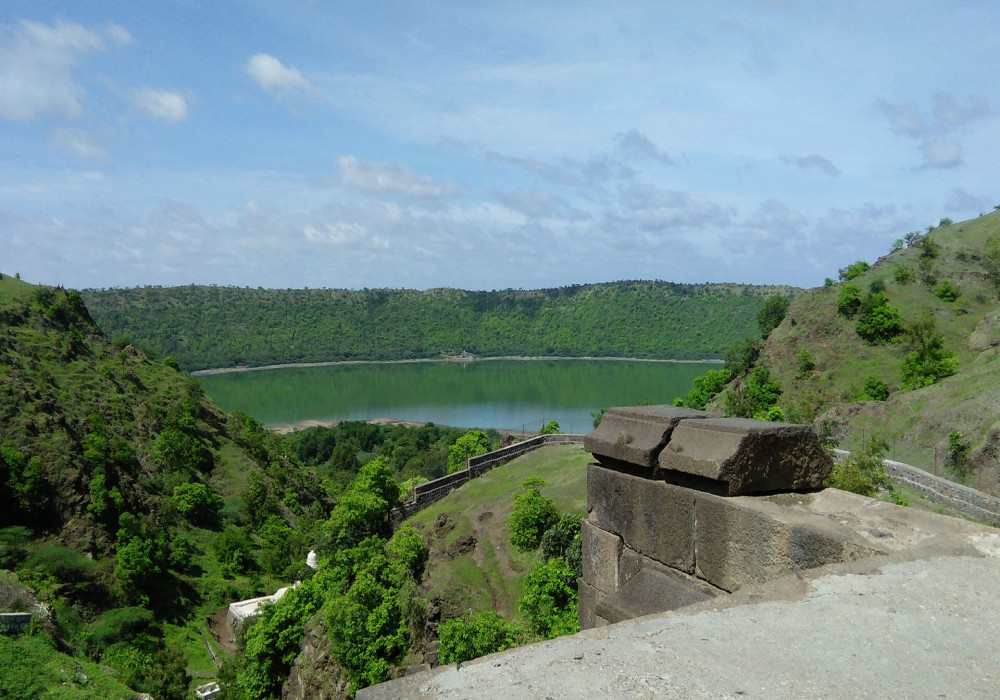 Lonar Lake Promises You Fun, Joy & Unforgettable Memories!
Are you the kind of person who is always looking for something iconic and something unusual which attracts your attention. Well, if the answer is yes then Lonar lake is the kind of tourist attraction in Maharashtra which you must definitely look forward to visiting.
And if you wonder why are we saying that in the first place then it is because of the fact that around 50,000 years ago a meteorite had struck this place and had impacted the environment causing various changes.
And if this thought excites you then for visiting this place you would need to reach Buldhana district situated in Maharashtra. Here, you will find this place to be home to a huge variety of animals along with unique scenic backdrops.
There Is Even A Little Pinch Of Interesting Story Behind This Place. Wanna Hear It?
We need to see that it was the year of 1823 by a British officer who was named C.J.E Alexander. The Lonar crater is sitting inside the Deccan Plateau. It is a massive plain of the volcanic basalt which has been leftover from the eruptions around 65 million years ago. And the lake which lies in a basalt impact the structure is both saline and alkaline in its nature. It needs to be seen that there have been Geologists, Archaeologists, and astronomers who also have published many studies regarding many aspects of the crater lake ecosystem.

Some Of The Must Visit Tourist Attractions To Visit Nearby Lonar Lake