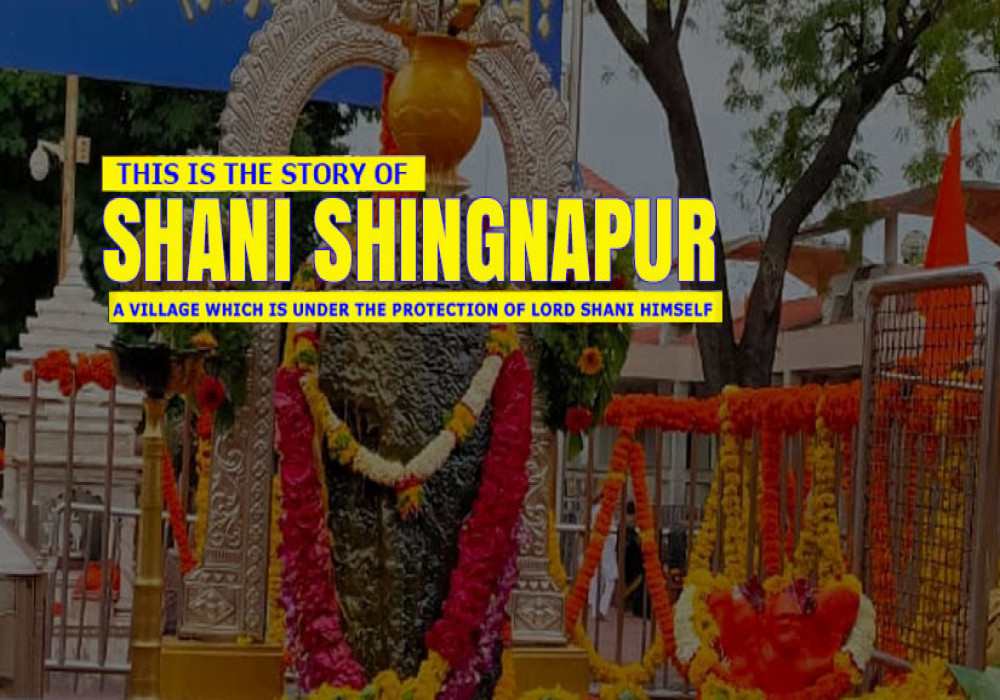 Know the Mythical Story Behind this Indian Village with no Doors or Locks
Can you imagine a place in India where the homes don't have any front doors and the locals never feel unsafe? We bet it is really hard to imagine that, isn't it? However, it's true.
This is the story of a Shani Shingnapur village located in Nevasa taluka in Ahmednagar district, Maharashtra, a place where the villagers completely abstain themselves from any kind of security protocols. And the harbinger of such a strong faith in the villagers in none other than Lord Shani (Saturn) himself.

In Hindu mythology, Lord Shani is represented as the God of Death and is also known as the person who gives people result according to their karma.
The Legend Behind Shani Shingnapur
If the stories and legends are to be believed then, the story of Shani Shingnapur folds back to about 300 years. According to these stories and legends, once upon a time, after a heavy downpour of rain, a heavy slab of rock was found washed up on the shores of the Panasnala River. And when the villagers found the rock and poked it with a stick, suddenly blood started oozing out of it. Due to this phenomenon, everyone was stunned and thought it to be some miraculous happening.
Then later that night, Lord Shani appeared in the dreams of the village head and told him that the slab which the villagers had found washed away on the shore earlier in the day was his own idol. He then ordered the head of the village to keep that slab of rock in the village and not dispose it off.
However, the Shani Dev had one condition for this: the rock shouldn't be kept in any sheltered place; doing this will enable the rock to keep the whole village in its protective gaze. And before vanishing from the dream of the village head, Lord Shani blessed him and told him that from now on, he would be protecting the village from any kind of danger.
Discarding All Doors and Locks
After all the villagers had installed that rock on the roofless platform in the heart of the town, they collectively decided to get rid of all the locks and doors from the village. And why not so? As now with the Lord himself watching over them, they didn't have anything to fear.
From then on, this tradition of not putting any doors (if you would like to put it that way) has continued so on and so forth. Even any new construction doesn't have any kind of doors built in the village.