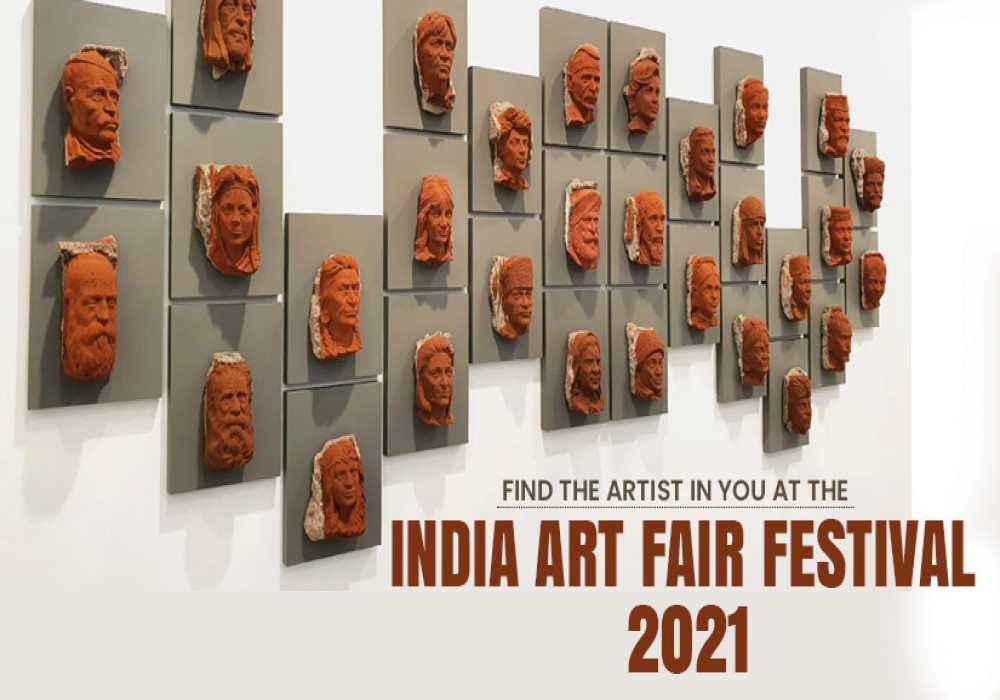 India Art Fair Festival 2021: Dates, Venue, and Timings
It is no less than a stroke of luck that of all the great capabilities of human beings, art is one of them. Art is something that we all crave. It gives meaning to our lives. It helps us understand how our world functions. Art makes us understand the deepest of emotions; Increases self-awareness while allowing us to be more open to new ideas & experiences. And, like the famous painter Pablo Picasso once said: "The purpose of art is washing the dust of daily life off our souls".
To bring together the artists, curators, gallerists, and art collectors at the same event, in India, Neha Kirpal felt a need for India's own cultural gathering focused on art and started India Art Fair back in 2008. Since then, IAF has come a long way becoming a quintessence of South-Asian art culture. Scroll down to get more information on the most prominent art festival in our country.
India Art Fair Starts With a Strong Spirit
Jagdip Jagpal, the director of the IAF, unveiled the 12th edition of the event in New Delhi on 18th January. According to her, this year's IAF event is more polished and confident than ever.
The edition of the Indian Art Festival started with a total of 81 exhibitors taking part in the event (six more than 2020). The fair will also host a performance program showcasing the works of Lagos based artist - Jellili Atiku and Indian based artist - Piyali Ghosh - who performed in the 2019 Venice Biennale.

Why India Art Fair is Important?
The India Art Fair Festival is the biggest event in South Asia which exhibits modern & contemporary art and is the biggest portal to the South-Asian cultural landscape. Neha Kirpal founded IAF in 2008 and since then it has become the backbone of a new booming cultural community reaching every nook and corner of the market. The fair's diversity in prices ranges from six thousand to one crore in Indian currency making it one of the most important parts of the Indian Art Ecosystem.
What you shouldn't miss at India Art Fair?
IAF hosts many foreign artists and art galleries each year. This year some of the biggest names in the Art industry made their presence and came with some gaze-worthy pieces of art. Any budding artist, art student, or art lover should not miss the opportunity to see the works of 1x1 Art Gallery of Dubai, David Zwirner, Bruno Art Group of Singapore, Tokyo Gallery of Kyoto, Sabrina Amrani, and others. These are just a few of the talented artists from outside India. Some of the biggest names in the Indian art market have also come to exhibit their work such as DAG, Chemould Prescott Road, Arario Gallery, Gallery Samukha, Jhaveri Contemporary. At the India Art Fair 2021, one can witness the art from India and beyond.
What are the different sections of IAF?
There are four different sections of the IAF event. The first one is Galleries which is an exhibition of portraits presented by artists from India and beyond. Then there is Focus which features a well-curated body of a single artist represented by the respective gallery. The third one is known as Platform, as the name suggests, this provides a platform for young and emerging artists to display their work of art and their creations. The fourth and final gallery is known as Institutions which allows museums, foundations, and cultural centers to present the curated elements from their respective yearly programs.
Who all attend the event?