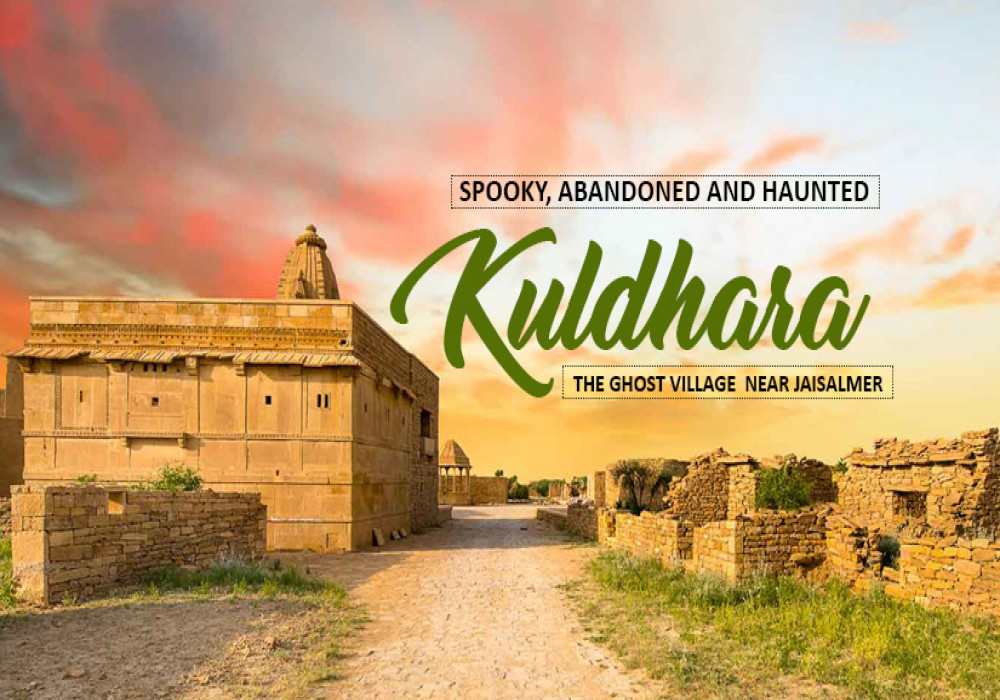 The Ghost Village of Kuldhara: Myths and Facts
Trick or Treat? - Trick it is, at the Haunted Kuldhara!
This popular tourist destination has an uncanny silence instead of blissful calm still it makes it to the top on the list of the most popular and most visited tourist places in Jaisalmer, Rajasthan.
So, obey your thirst for real adventure and pack your bags for Kuldhara, The Ghost Village!
Kuldhara, located nearly 18km away from Jaisalmer, is a place with a charm and a story to tell! Scroll till the end to dive into the spooky ambiance of Kuldhara.

The Haunted Village Near Jaisalmer: Kuldhara
The ghost stories about the village have two versions, the first one involves love at first sight, while the second is economic. Starting with the phrase, once upon a time, some 200 years ago, Kuldhara town was abode to Paliwal Brahmins, who migrated from Pali and settled here. The legends have it that the Chief of the state of Jaisalmer wanted to marry the village head's daughter forcefully as he fell in love with her at first sight! He even warned the villagers of dire consequences if the marriage didn't happen.
The entire village unanimously opposed this marriage, and to save their daughter/families from the oppression by this arrogant minister, they left the village and cursed it to never be inhabited again. According to the locals, no one could ever settle there due to the curse, and even if one dares to spend a night or settle, he either never comes back or experiences paranormal activities!
Another reason for the deserted village is the theory of high taxes. Some people claim that the minister levied high taxes on the locals. Unable to bear the taxes, the locals left the village overnight and went to a faraway site to settle. You can pick any story or may reject both, but the beautiful landscape that surrounds the village and its dilapidated homes will surely attract your fancy. Locals claim that approximately 1500 people migrated from the Kuldhara, who belonged to 85 hamlets that were located closely. Today, the village is under the purview of the Archaeological Survey of India and is open to tourists for exploration from 8 AM to 6 PM.
Let's switch the focus to some other interesting facts about Kuldhara. The first on this list are the homes, the Paliwals made their homes considering the geographical, architectural, and scientific factors from bricks and clay in such a way that they were well-ventilated and were successful in maintaining the pleasant temperature inside when it's blazing hot outside.