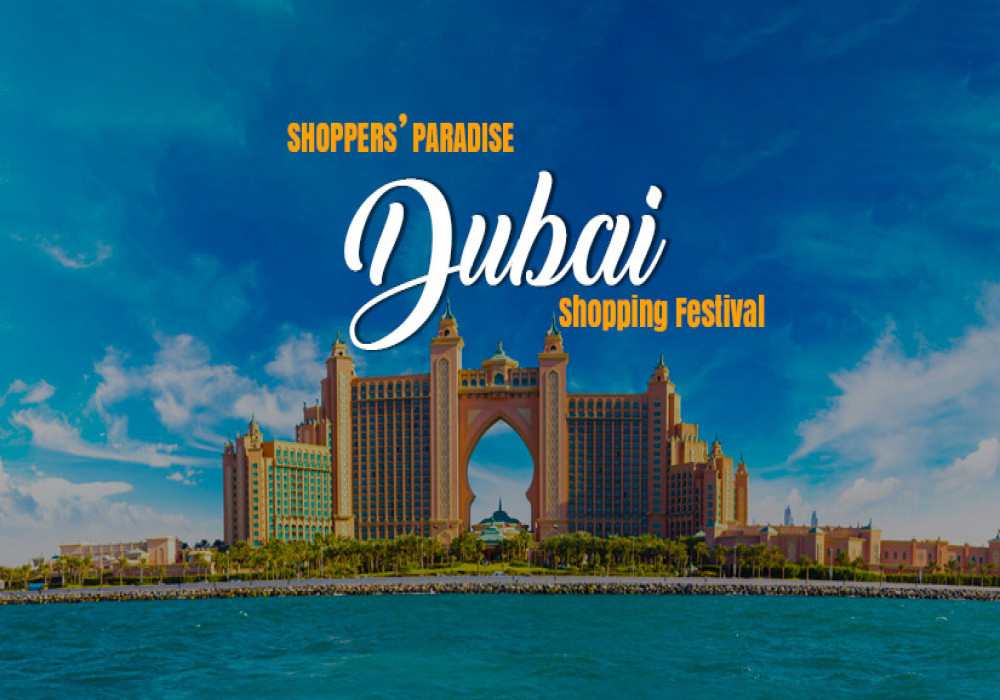 Dubai Shopping Festival: Know Why It Is On Every Shopaholic's Wishlist?
Shopping is the most gratifying experience and what a better place to shop than Dubai that hosts the most elaborate Shopping Festival in the world. The grand retail extravaganza, the Dubai Shopping Festival brings together more than 1500 brands that offer heavy discounts ranging from 25% to a swooping 95%. The only way to grab exciting deals is to book your holiday package to Dubai way in advance so that you can pick all desirable things before they are gone.

The exciting offers by traditional souks and marketplaces are the major attraction of the Dubai Shopping Festival. Held annually during the month of December and January, these two months are the best time to visit Dubai, aka the 'City of Gold'. Enjoy shopping along with exploring the beautiful landscape of the city that is brimming with cultural vibrance and many sites to visit. The shopping haven is all set to send you on some binge shopping, brace yourself for jaw-dropping deals and oodles of fun!
An Ultimate Guide to Dubai Shopping Festival, DSF
Here's to all the shopaholics, a checklist for DSF that will make you versed with all minute details so that you spend smartly and make the most of your shopping experience:

Best Things To Buy At Dubai Shopping Festival
If you're wondering what to buy in Dubai, we have prepared a list of must-buy things. Take a dekko:

1. Gold Jewellery
Coming back from Dubai without buying Gold ornaments is just not possible. Due to tax policies, the price of Gold in the city is low, and therefore many people indulge in jewellery shopping during the Dubai Shopping Festival.

2. Precious and Semi-Precious Stones
The United Arab Emirates, UAE is famous for high-quality precious and semi-precious stones such as diamonds, rubies, sapphires, emeralds, and an array of semi-precious stones. From buying loose stones to ornaments, Dubai has a big market that boasts exquisite designs for people who have an eye for studded jewellery.

3. Arabian Dates and Spices
Famous for the excellent quality of the dates and local spices, many people are seen buying dates and spices from a wide assortment in Dubai. Found at reasonable prices, aromatic spices and dates of Dubai are ideal for gifting as well.

4. Camel Milk Chocolate
Another wonderful thing to buy from DSF is the variety of melt-in-mouth Camel milk chocolates. Available in 5 variants - whole milk, dates, spiced, 70% cocoa, and macadamia; it's a must-buy if you are a chocolatarian. Manufactured only by Al Nassma, these ones are rare to find elsewhere except Dubai.

5. Arabian Coffee and Coffee Pots
For all the coffee lovers, Arabian Coffee is definitely worth buying for its strong and refreshing taste. You can also buy beautifully crafted copper coffee pots that are called "Dallah" in the Arabic language. Serve Arabian coffee in Arabic style and win compliments from your guests.

6. Branded Apparels, Footwear, and Accessories