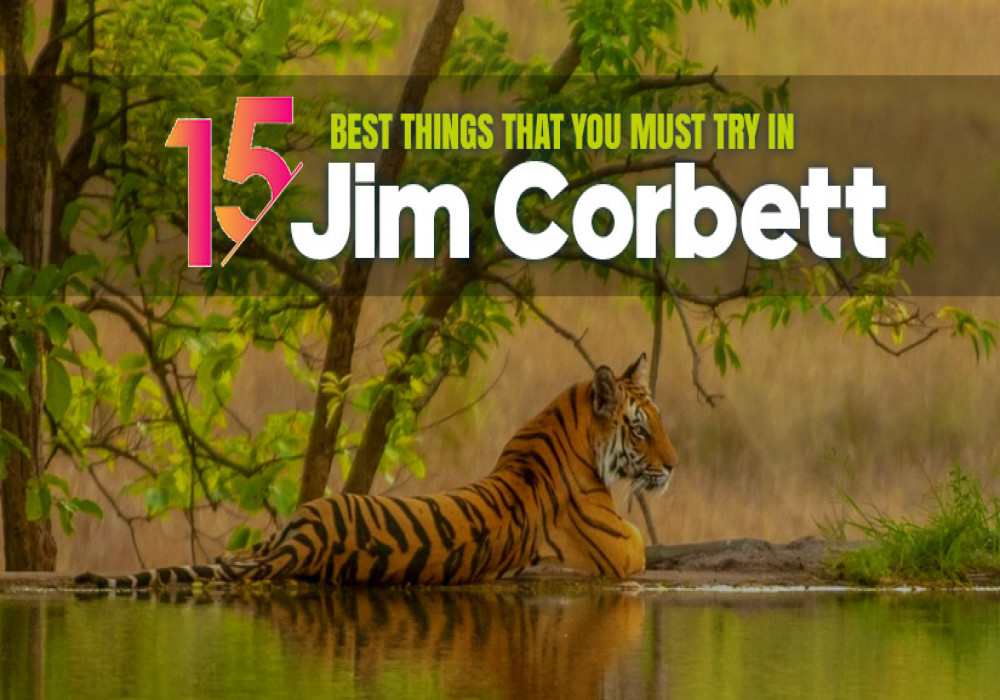 15 Best Things to Do on Your Trip to Jim Corbett
Established in 1936, Jim Corbett National Park is located in the Nainital and Pauri Garhwal districts of Uttarakhand. It is a part of the Project Tiger initiative that aims to protect the endangered species of the Bengal tiger.

Earlier known as Hailey National Park, it is one of India's oldest and prestigious National Parks. Containing different species of plants and a wide variety of fauna, Jim Corbett National Park is one of the major attractions of Uttarakhand tourism.

15 Top Things To Do In Jim Corbett
Are you planning a trip to Jim Corbett National Park and looking for exciting things that you can enjoy with your loved ones? We have created a list of exciting things to do in Jim Corbett National Park that would make your trip a great and memorable one.

1. Go on a Jeep Safari
Jeep Safari – One of the best things to explore the wilderness in Jim Corbett. It is safe and affordable and makes your journey even more exciting by taking you to the areas of the jungle populated with tigers, black bears, and elephants. You can capture them in your camera and fulfill your passion for photography.

2. A Picnic near Corbett Waterfalls
Located 25km away from Ramnagar in Kaladhungi, Corbett Waterfall offers a serene environment. You can plan a picnic near this waterfall and have a good time with friends and family. The melodious sound of the flowing water and a picturesque view will be calming to your eyes and soul.

3. Try River Rafting
Corbett is one of the popular holiday destinations in India that allows you to indulge in adventurous sports activity - river rafting. It is a seasonal water activity in the Kosi River in Corbett that can be only enjoyed during the monsoon season when there's no heavy downpour. Get high on adventure and taste the fun during your rafting excursion.

4. Visit Garjia Temple
It is a famous temple with Goddess Parvati's idol known as Garjia by the locals of the village. Garjia Temple is a pilgrimage site that attracts devotees from across the country. A fair is held in the temple every year in November during the occasion of Karthik Poornima.

5. Explore History at Corbett Museum
The heritage museum at Corbett gives you the right information about Jim Corbett, the environmentalist who raised the value of wildlife conversation. This museum is helpful to explore information about the man-eaters and several other animals found in the vicinity of the Corbett Reserve.

6. Camping