Andaman and Nicobar Islands are a paradise for tourists with picturesque views, pristine beaches, scrumptious seafood, daring water sports, adventurous trekking routes, historical structures, rich biodiversity, and a fusion of cultures, which adds to its diversity. Port Blair is the capital of the islands that links you to all the other islands that are a treasure trove of amusement and immaculate beauty.
History of Andaman and Nicobar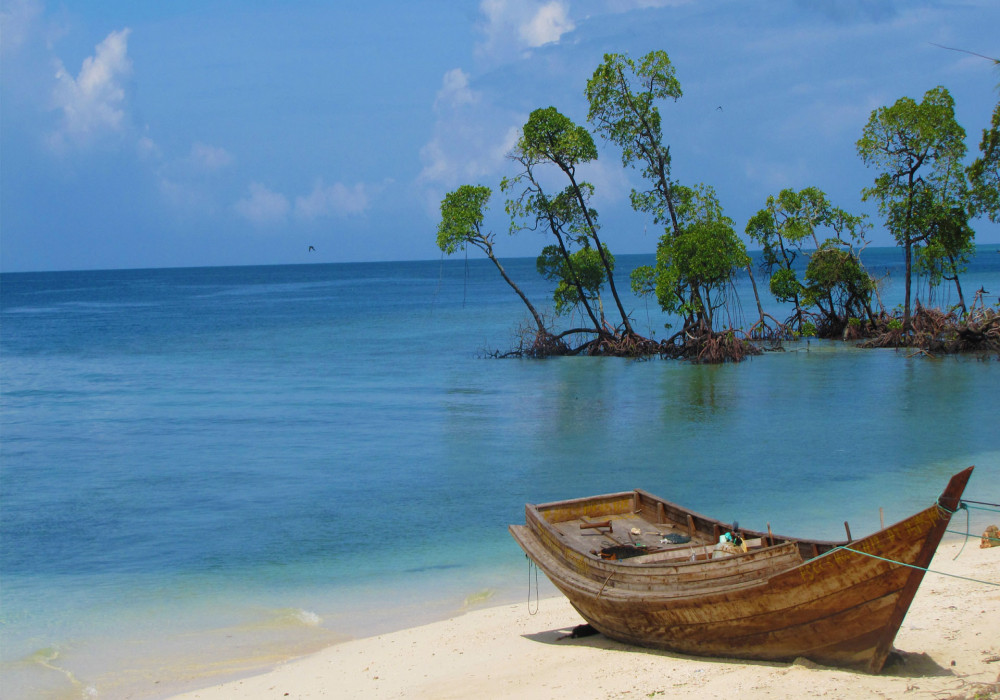 Not much has been documented about the history of Andaman and Nicobar. Connecting the legends and theories by the historians, it is known that the islands have always been inhabited by indigenous tribes like Andamanese, Onges, Sentinelese, Shompens, and Jharwas, which managed to survive during the course of time and even today are very much a part of the islands.
During the medieval period, the islands were a part of the Chola dynasty, whose rulers used it as a naval base to carry out expeditions to foreign lands. At the end of the medieval period, it became the colony of the Danish and later the Britishers. Britishers used the islands to put the political prisoners in Cellular Jail, which is today a UNESCO World Heritage Site. Andaman and Nicobar became a part of the Republic of India in 1950 and was made a Union Territory in 1956.
Culture of Andaman and Nicobar
The culture of Andaman and Nicobar is diverse and comprises various native communities and descendants of people who arrive at the island during the medieval period. Some native communities are Negrito in Andaman, Shompen, and Mongoloid Nicobarese. Apart from these indigenous communities, Bengalis, Tamils, and Christians reside here and add the essence of their traditions to the culture of Andaman and Nicobar Islands.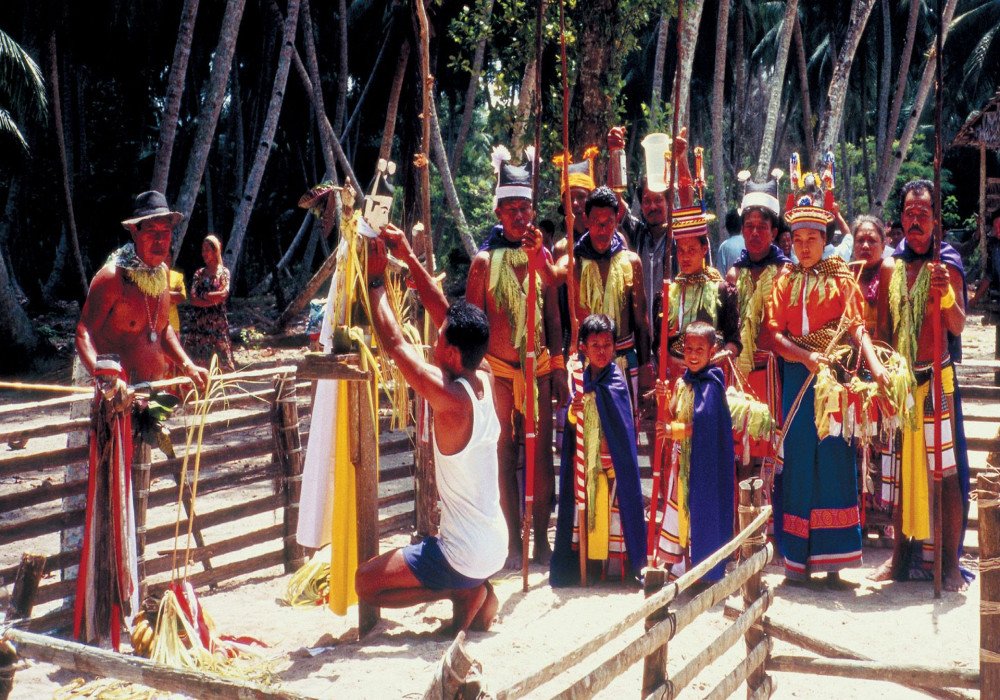 Many festivals celebrated in mainland India are also observed in Andaman and Nicobar Islands, such as Durga Pooja, Diwali, Shivratri, Ganesha Chaturthi, Guru Nanak Jayanti, Holi, Christmas, and Ramzan. In addition to these mainstream festivals, many annual fairs are also organized for the amusement of tourists, such as the Island Tourism Festival, Beach Festival at Corbyn's Cove Beach, Monsoon Music festival in Port Blair, and a 3-day Andaman Film Festival.
Art and Handicraft of Andaman and Nicobar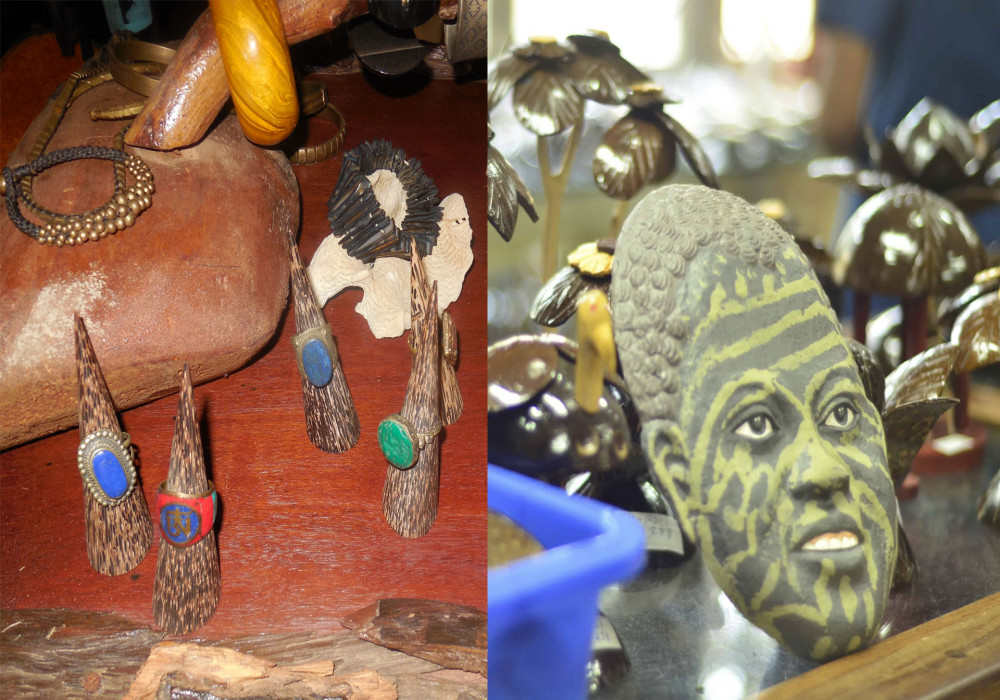 The art and craft of Andaman and Nicobar islands have their admirers across the world for finely crafted and creative artifacts. Tourists always take away shell made items, handmade bamboo products, cane items, wooden decor products, palm mats, and a lot more as souvenirs. The beaches at the islands have shops and stalls where local artisans sell their hand-crafted items at economical prices.
Food of Andaman and Nicobar

The cuisine of Andaman and Nicobar has Bengali influence as this community is a majority demographically. Due to this, tourists will find fish curry and Macher Jhol majorly in all the restaurants. Besides the Bengali cuisine, you can relish seafood like Grilled Lobsters, Coconut Prawn Curry, Tandoori Fish, Chilli Curry, Amritsari Kulcha, and Barbeque Food. In addition to food, the restaurants and the cafes serve some soul-refreshing mocktails and cocktails that are hard to resist. The eating joints comprising beachside shacks and restaurants host some happening parties where you will groove to the beats while delighting your taste buds.
Things to do in Andaman and Nicobar
Dive into the sparkling azure water to explore the underwater world at Cinque Island.

Feel the uncanny air that surrounds the Cellular Jail. The spine-chilling stories about the prisoners mentioned in the history books will come alive here at the jail, which is a UNESCO World Heritage Site.

If you like turtles, then admire them nesting at Diglipur Island.
Let the history unfold in front of your eyes at Japanese Bunkers in Port Blair, built during World War 2.
Titled as the Best Beach in Asia by Times Magazine, Radhanagar Beach in Havelock Island is one of the most visited beaches in Andaman and Nicobar.
Witness the rich biodiversity of Saddle Peak National Park and capture the mesmerizing views of the park in your lenses.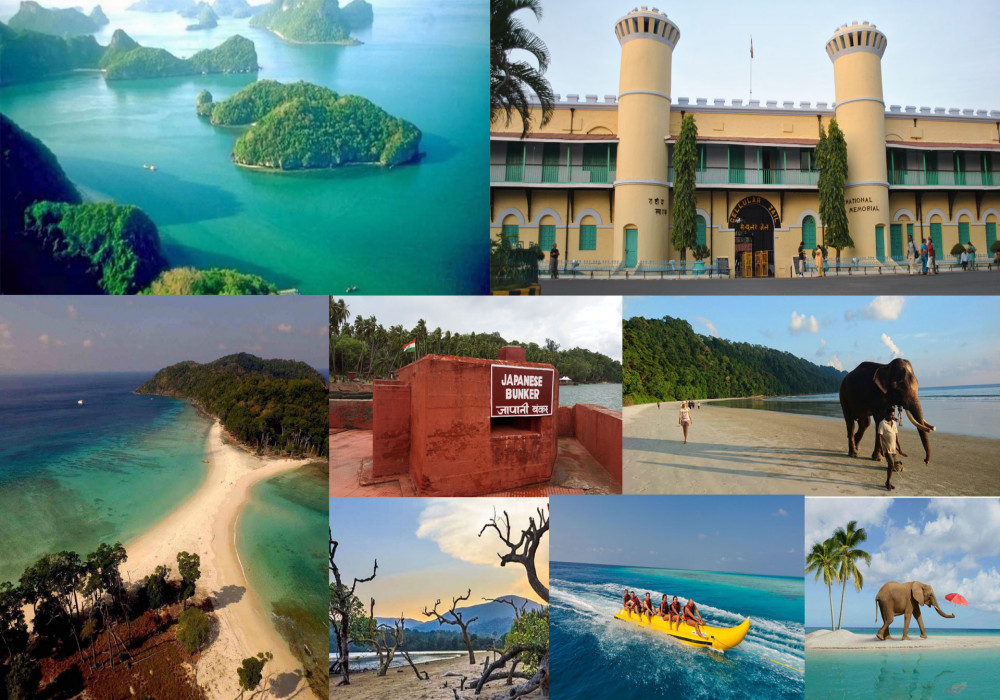 A trip to Andaman and Nicobar without indulging in daring water sports is a waste! Experience the adrenaline rush in Banana Boat Ride, Scuba Diving, Glass Bottom Boat Ride, Parasailing, Sea Plane Ride, Sea walking, and Submarine Ride at North Bay Beach, Neil Island, Havelock Island, or Radhanagar Beach.

Elephant Beach is another intriguing destination that is known for spectacular scenic vistas and water sports such as snorkeling and scuba diving.

Bird watchers from around the world arrive at Chidiya Tapu as it's home to numerous species of birds like sea eagles, emerald doves, parakeets, and many more.

Don't miss out on mud volcanoes on your trip! Sounds bizarre, but it's true, the volcanoes are located in Diglipur and never fails to attract the fancy of tourists.
Andaman and Nicobar islands have myriad exotic holiday beaches that you can never have enough of in one visit! If you ever arrive in Andaman and Nicobar islands, then you are coming back again. to listen to the calmness at the shoreline, to escape to the bygone era with its dilapidated structures, and to be a part of its vibrant and culture and festivities.
Plan your trip and create your own route to explore the state with Adotrip's technically driven circuit planner. Click here or scroll to the bottom to find the same.