Did you know that Sikkim gets to know its fate well in advance? Yes. That's right. Bhumchu festival is celebrated in order to know the fate of the state for the upcoming year. It is highly believed that the holy waters of Bhumchu can tell the fate through the level of water raised in it.
The holy waters is of much value to the local people celebrating this festival with a lot of charm and enthusiasm. The water body is as beautiful and sacred from last 300 years and thus its importance has increased even more. In case the water level is brimful, the year is supposed to be revolutionary and full of new things, if it is water level is low then the year might come with diseases and bad luck and in case the level is half full then the year is expected to be positive and happier for the devotees. The entire festival has its unique significance in the lives of people and future of Sikkim.
Major attractions of Bhumchu Festival
The opening of the sacred vase known as Bhumchu by the monks or Lamas on the first day of two-day festival.
The level of water in the sacred vase determines the future of the region which is believed to be calm and prosperous when the water is half-filled in the vase.
Also Read: This day marks the beginning of Diwali and birth of Ayurveda God Dhanvantri and Goddess Lakshmi from Samudra Manthan
People gather to see the ceremony and also to partake water out of that vase which is considered to be holy.
How to reach Bhumchu Festival?
People can travel to the nearest airports and railway stations from the capital city of Sikkim, Gangtok. The nearest airport is about 124 kms away in Bagdogra in West Bengal. The nearest railway station is in New Jalpaiguri, Siliguri which is about 148 kms. People can easily take road transport from there and drive to Gangtok or other regions of Sikkim.
You can plan your trip and create your own route to the city with Adotrip's technically driven circuit planner. Click here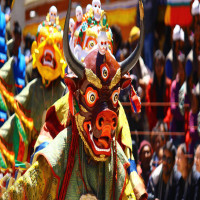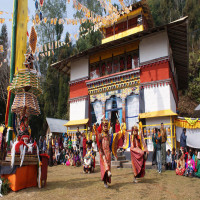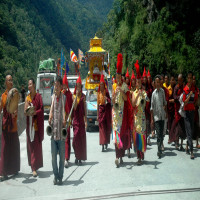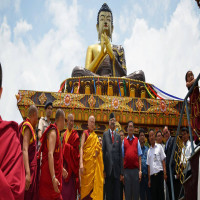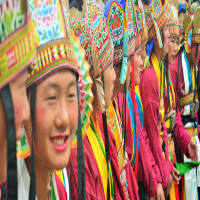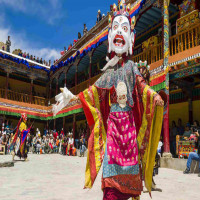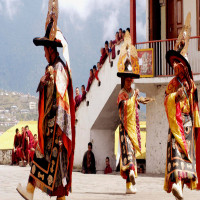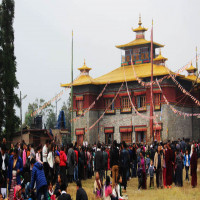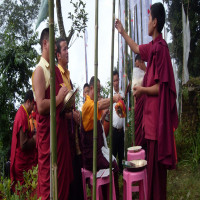 Accommodation
Destination
Meals
Transport
Overall