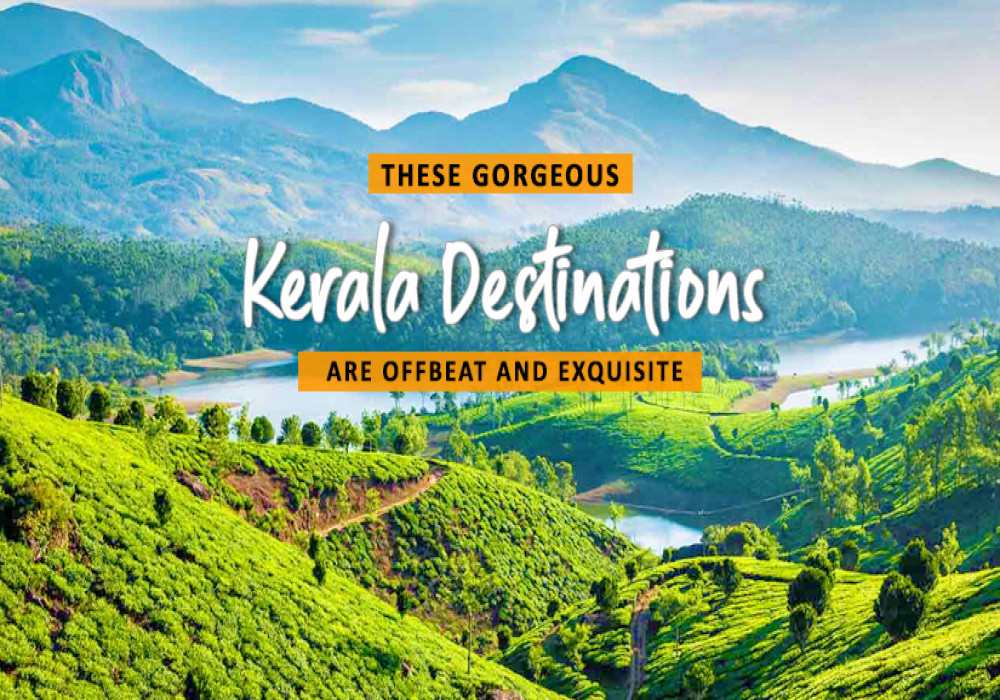 7 Offbeat Places You Ought to Visit on Your Next Vacation to Kerala
Were you searching for a less explored spot to experience unique activities this time on a Kerala vacation? Kerala in South India attracts visitors with its stunning beaches, spectacular hill resorts, sparkling backwaters, outstanding nature spots, revitalized Ayurvedic resorts and great opportunities for adventure. For travellers who choose to appreciate the magic of nature, it is far more than what meets the eye.
In this writeup, we would be discussing the 7 offbeat places in Kerala that are a must-visit by any nature lover, tranquillity lover, a wanderer and many other types of travellers. The towns listed are much less populated and beautiful.
So, without any ado, let's check out some of the offbeat places to visit in Kerala on your next vacation so that you can unwind with ease.
1. Ponmudi
Situated amid mountains of Western Ghats, surrounded by tea fields, lush green hills, rivers, and waterfalls, the tiny town of Trivandrum in Kerala is picturesque. This is the town which houses the gorgeous hill station of Ponmudi.

The most famous activity here is trekking and mountain climbing along Agasthyarkoodam, the highest peak in the area. Explore the Scenic Valley forest and laze about along the freshwater springs and the Kallari River to get the best of both worlds. Also, don't hesitate to stroll across the deer park and the Crest of Ponmudi. Some places to visit here are-
- Aranmula Boat Race
- Mini Zoo
- Golden Valley
2. Kalpetta