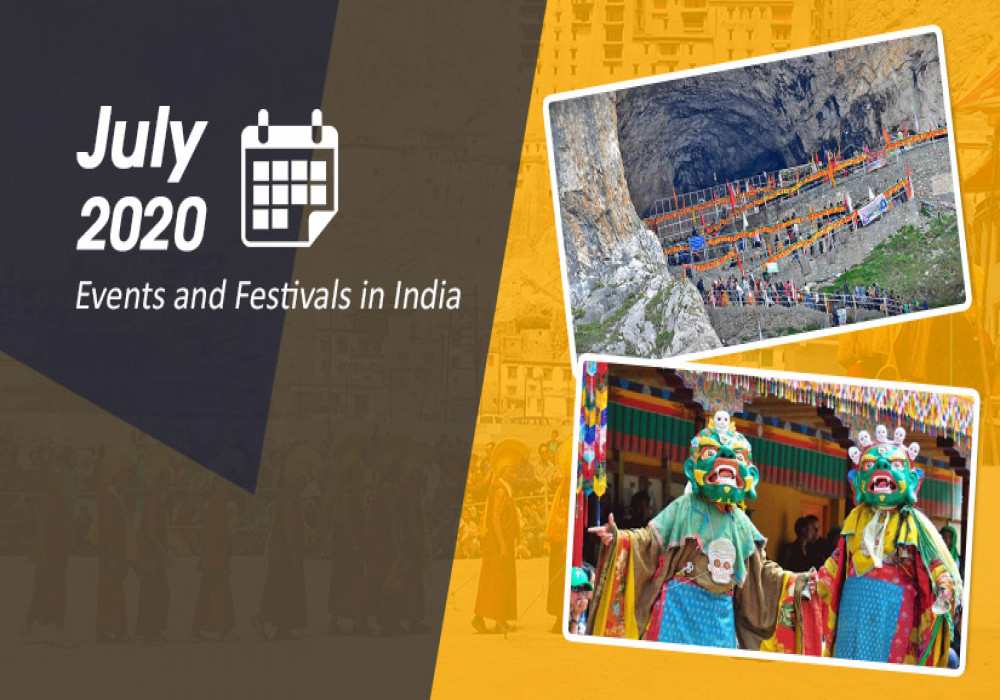 July 2020 Festivals and Events in India
July is the month when the Gods pour divinity through the sky, as it's the time when monsoon takes over everywhere in the country. The whole atmosphere becomes very cool and resplendent offering a great respite from the scorching summer heat.
And amid all this, the events and festivals happening during this time don't fail to instill a sense of great joy and excitement among the masses. So, without further ado, let's go through the popular Indian festivals and events happening in India in the month of July.
1. Amarnath Yatra
Date 2020: July 21-August 3 (Due to the Novel Coronavirus pandemic, to be attended by only 500 devotees)
According to the popular Hindu belief, every year the Amarnath Cave witnesses the magical formation of a Shiva lingam made out of ice. To witness this phenomenon n number of people visit the cave every year. However, despite the number of people visiting here each and every year, the Amarnath Yatra is considered to be one of the toughest pilgrimages in India and the true Lord Shiva devotees don't mind participating in it.

2. Bonalu