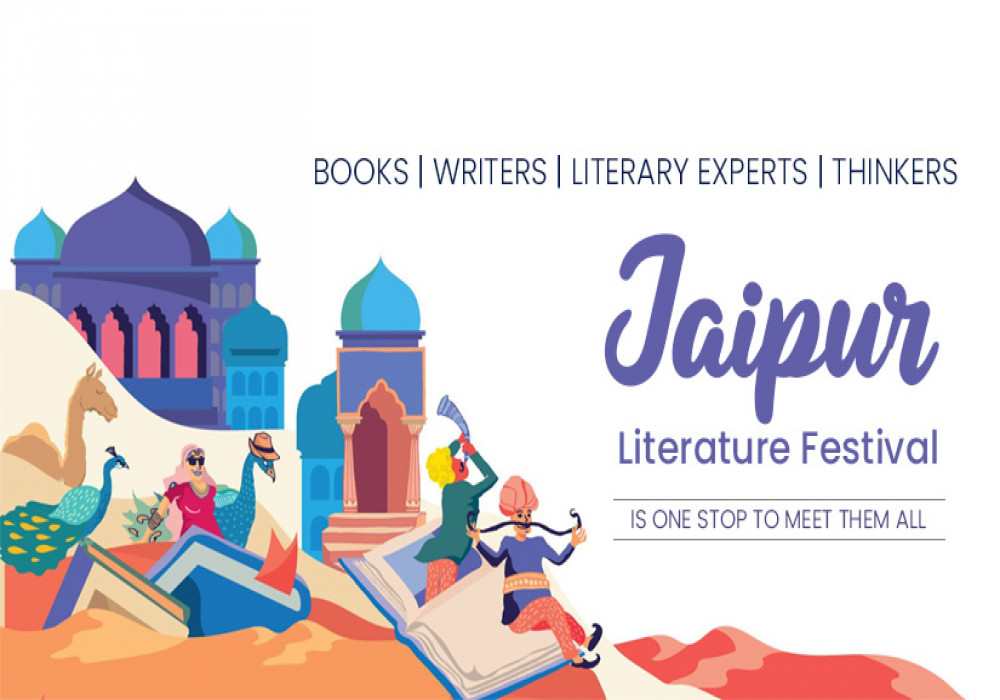 Jaipur Literature Festival 2021: Everything You Need To Know
Do you like to read? Are you someone who could survive months in a room full of books and unlimited coffee subscription? If yes, then you're in for a treat. Jaipur Literature Festival or JLF is an annual literary festival held in Jaipur. It aims to bring together renowned writers, literary experts, thinkers, politicians, and artists from the film industry on a single platform to share ideas and engage in a meaningful debate. Imagine what would it be like to be in a place surrounded by literary experts and get to listen to them? Not less than an honour.

History of Jaipur Literature Festival
Jaipur Literature Festival started in 2006 and has now become the largest literary festival in Asia-Pacific. It had only 100 participants back in 2006. In 2019, more than 4 lakh people attended JLF, one of the renowned literary events in India. Namita Gokhale and William Dalrymple are the festival directors and Teamwork Arts' Sanjoy Roy produces it. Surina Narula is the founding sponsor and advisor of the Jaipur Literature Festival. The festival goes on for five days, where people engage in discussions and sessions on different topics. It has hosted some distinguished personalities like late A.P.J. Abdul Kalam, Amartya Sen, Dalai Lama, Oprah Winfrey, and Amitabh Bachchan. It is a major attraction of Jaipur tourism attended by literature lovers from across the globe.

Where and when does Jaipur Literature Festival take place?
Every year, the Jaipur Literature Festival is organized in The Diggi Palace Hotel. The sessions are held in the Audience Hall and gardens of the Diggi Palace in the city center. This year, the festival will be held virtually from 19th – 21st February and 26th – 28th February. The speakers' list is also announced on the official website of JLF. It includes famous writers, diplomats, and speakers from various fields like Daniel Simpson, John Zubrzycki, Annie Zaidi, Bibek Debroy, Albie Sachs, and Carlo Rovelli. The list also includes Moin Mir, Moni Mohsin, Navtej Singh Sarna, Oliver Craske, Prasoon Joshi, and Ramchandra Guha. The aim of organizing the festival virtually is to create a new experience using augmented reality and offer easy participation to readers from across the globe.
Major Attractions of Jaipur Literature Festival 2021
1. Listen to the Celebrated Speakers
Jaipur Literature Festival is the best place to meet and listen to the world's most celebrated speakers. Check out the schedule to know when your favourite author, speaker, or celebrity will be sharing their tips or secrets with the visitors. You're going to live your dream and love it for sure.
2. Enjoy the Music
Apart from the rendezvous of literary experts, you can enjoy some soul-stirring music at the festival. Jaipur Literature Festival hosts some awesome musical performances where several local and world-famous bands showcase their talent. Whether you're a fan of rock music, world music, or classical music, you can enjoy it all at the Jaipur Literature Festival.
3. Attend Poetry Durbar
Poetry Darbar is an event where famous poets read excerpts from their poems. You can enjoy poetry readings of different moods and styles. Something you shouldn't miss if you are a massive poetry fan club.
4. Explore the Festival Bazaar