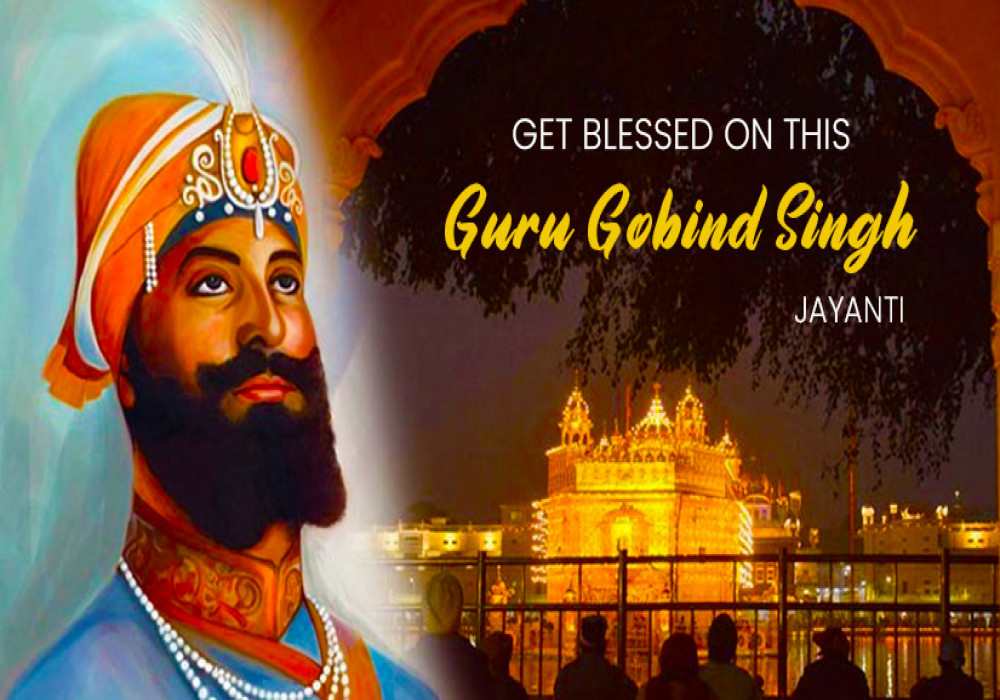 Guru Gobind Singh Jayanti 2021: History, Significance, and Date
This 20th January is not just another holiday on your calendar, it is actually the birthday of the tenth Sikh Guru, Guru Gobind Singh. People celebrate this day by sharing sweets and a cold drink - sharbat among each other while singing devotional songs. Prayers are offered at the places of worship known as Gurudwaras.
Historical Significance
Guru Gobind Singh was the 10th and final human Sikh Guru. He succeeded his father as the leader of Sikhs at the age of 9 after his father, Guru Tegh Bahadur was executed by Aurangzeb. Guru Gobind Singh was also a renowned warrior, poet, spiritual master, and philosopher. He made some notable contributions to Sikhism such as founding the Sikh army known as Khalsa and introducing the five Ks, the five articles of faith that Khalsa Sikhs wear/carry all the time.
Guru Gobind Singh was the one who finalized and enshrined the Guru Granth Sahib as Sikhism's primary sculpture and eternal Guru at Harmandir Sahib, Amritsar, Punjab. He was also a skilled writer who wrote many poems and sayings. The most famous of his writings is Chandi Di Var - it is about a legendary war fought between the good and the evil, where the good takes a stand against the injustice and tyranny caused by the evil.

How to celebrate?
Like any other festival celebrated here in India, many dishes that are unique to this occasion such as tamarind rice dish called Pulligore, Holige - sweet bread with Ugadi Pachadi - sweet and sour chutney are prepared and served during the festivities. Poetry sessions are held in which poetry written by Guru Gobind Singh himself is recited. The Gurudwaras serve langar to all the people paying their respects to Guru Gobind Singh on this auspicious occasion regardless of any religion, caste, or creed but before this, all the devotees recite Guru Granth Sahib.
The Gurdwaras are the best places to witness and indulge yourself in this grand festival. Gurudwaras are lit with lights and diyas. Huge processions are carried out in the streets from Gurudwaras. And, if you do offer your prayers to Guru Gobind Singh on his birthday then don't forget to get some of the delicious prasad prepared specially for this occasion.
If you would like to know more about the events and festivals then visit Adotrip. We gather authentic information from around the world at your fingertips.

Also Read: World's Largest Crafts Fair- The Surajkund Internationa...
--- Published By Vineet Gupta