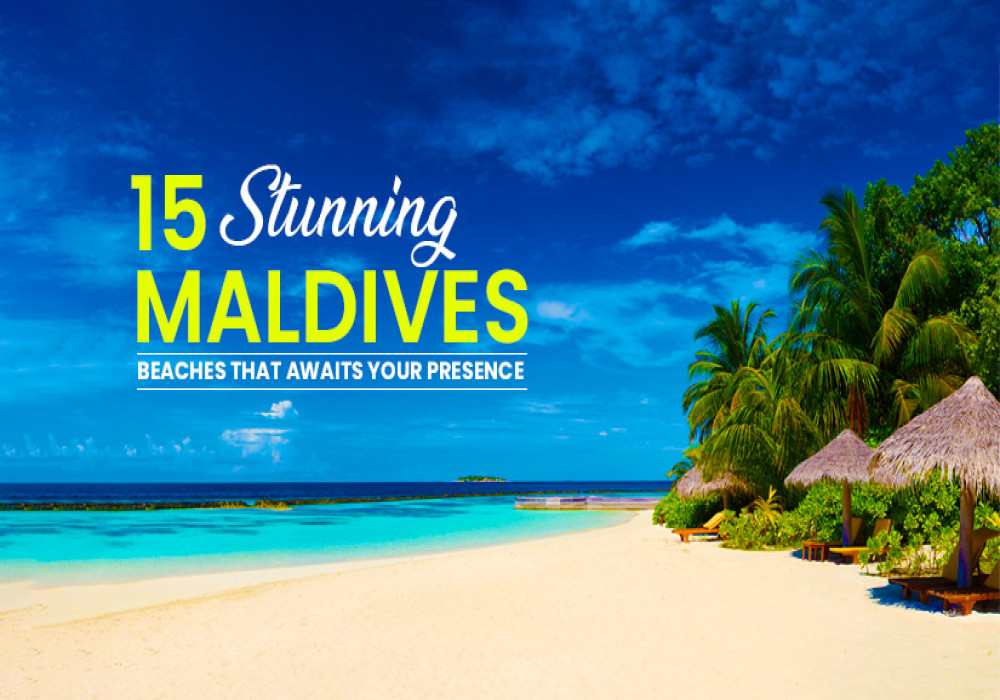 15 Stunning Beaches of Maldives That Will Make You Go Head Over Heels
Are you looking for a relaxing yet fun beach vacation?
The Maldives is the perfect romantic spot blessed with the most exotic beaches in the world. The beaches are the main attractions that draw tourists from all over the world and contribute to Maldives tourism. They don't call it a lovers' paradise for nothing.
The white sand, sparkling blue water, and sunny shores along with the serenity of Maldives beaches never fails to impress. Walking hand in hand with your partner under the sun and admiring the majestic view of Maldives beaches is truly remarkable.
Here's a list of 15 stunning beaches of Maldives that you can add to your tour package to experience the magic.
1. Hulhumale Beach
Close to the Male airport, Hulhumale Beach offers a unique experience close to nature without spending much. The clear blue water, white sand, and adventurous water sports activities make it a gem of an island that attracts millions of people from around the world.
2. Veligandu Island Beach
If you're looking for a Maldives tourist place that offers relaxation and intimacy fuelled with adrenaline activities, Veligandu island beach is the place for you. The tropical adventure will uplift your spirits, and capturing the beautiful moments will allow you to make memories for a lifetime.
3. Taj Exotica Beach
Situated close to the Taj Exotica Resort's beautiful property, this beach is known for its breath-taking beauty and luxurious hospitality. Due to its proximity to the airport, it is one of the most-visited beaches of Maldives. The water sports and wildlife spotting add up to your wonderful experience. Don't forget to enjoy the delicious meals prepared by the best chefs in the resort.
4. Bikini Beach
Bikini Beach is one of the few public beaches in the Maldives that allow you to wear your favourite bikini and flaunt that body you've been trying to achieve for months. The beach is quite huge, surrounded by leafy palm trees, and offers breath-taking views. A perfect place to enjoy your beloved's company while soaking in the sun and making sweet memories.
5. Bodu Mora