Ladakh is a stunning destination in every possible way. An epitome of nature's beauty, traveling to Ladakh during a festive time is cherry on the top, as that period is a terrific opportunity to explore this destination and know about its refined nuances.
And one such festival which comes across as a contributing factor for knowing Ladakh is Galdan Namchot. It is a festival where colourful dramas are performed by the monks honouring Je Tsongkhapa along with many other activities. For the unversed, Je Tsongkhapa was fundamentally a monk who was a Tibetian scholar and was no less than a living example of Buddhahood.
History of Galdan Namchot
It is said that Je Tsongkhapa was born in Amdo, Tibet sometime in 1357. Owing to his wisdom, he was considered one of the most revered men of his time. He also taught Tibetian Buddhism to people and also was responsible for the formation of the Gelug school of Tibetian Buddhism. And Galdan Namchot celebrates the birthday as well as the death anniversary of Je Tsongkhapa.
Also Read: Know Assam through Asom Divas
Major Attractions of Galdan Namchot
The celebrations happen on a grand scale and people participate with great enthusiasm. As part of the celebrations relating to this Buddhist festival, one can witness the monasteries and residential buildings lit up in the exuberance of festive lights. People also kindle the butter lamps which, symbolically, signify the victory of light over darkness. Apart from this, people prepare many exotic traditional dishes such as Thukpa, Momos, Butter Tea. There are also dance-dramas which are essentially performed by the monks who dress up in colourful robes.
How to reach
By Air. The nearest airport is the Kashuk Bakula Rimpochee Airport which is located in Leh. This airport has very good connectivity with other Indian cities like Delhi, Pune, Mumbai, and Chandigarh. After deboarding your flight, you will have to hire a cab to reach your respective destination.
By Train. The nearest railway station to Ladakh is in Tawi, Jammu, and Kashmir. However, after this, you still need to cover a distance of around 800 km for which you may have to travel via bus or take a flight to Leh from Jammu.
By Road. Being one of the three highest mountain passes in the world, Leh, Ladakh is already a very popular travel destination among the bikers. There are mainly two routes to visit Leh. One is Srinagar – Sonmarg – Zozi La – Drass – Kargil – Mulbek – Lamayaru – Saspol – Leh. And the second one is Manali – Rohtang – Gramphu – Kokhsar – Keylong – Jispa – Darcha – Zingzingbar – Baralacha La – Bharatpur – Sarchu – Gata Loops – Nakee La – Lachulung La – Pang – Tanglang La – Gya – Upshi – Karu – Leh.
You can plan your trip and create your own route to the city with Adotrip's technically driven circuit planner. Click here

1 Day

Tribal

Jammu And Kashmir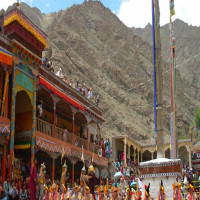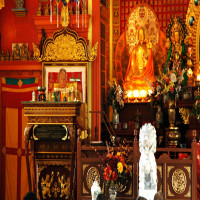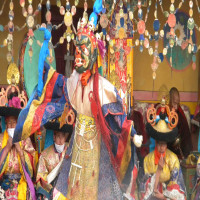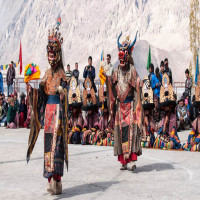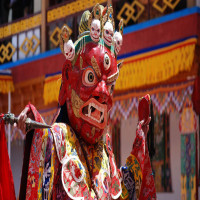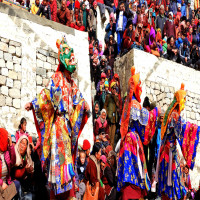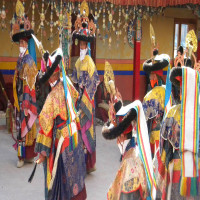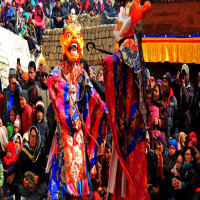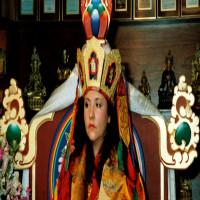 Accommodation
Destination
Meals
Transport
Overall