There is absolutely no bigger celebration than a country's pride and honour and that's what can be truly witnessed on the Republic Day. This day is dedicated to all those freedom fighters who have contributed to making India free. There can be nothing more satisfying than watching the army, navy and armed forces march-past and paying their homage to the people who lost their lives for the country. Also, the President and the Prime Minister of India joins the celebration.
This day is marked as National holiday and is the same day when the Indian constitution was formed in 1950. From the day till today, every step of our country has been towards glory and excellence and that's what you will see being honoured at this ceremony. You cannot afford to lose the chance of being a part of this festival come whatever may.
Major attractions of Republic Day Festival
The Republic Day Parade is the main attraction of the whole festival. It has been seen that nine to twelve regiments of the Indian Army march past the Commander-in-Chief of the Indian Armed Forces. Furthermore, one of the unique sights of the parade is the camel-mounted Border Security Force Contingent. Everything takes months of practice and no amount of energy is spared in ensuring that there are no mistakes. Then there are 22 to 30 floats which perfectly exhibit the diversity of our Indian culture. There are around 1200 school children who present the cultural dances as part of the parade.
Also Read: Also known as the 'National Day of France' on this day retired soldiers take out a parade and also sing National anthems of both India and France
Source: All India Radio News
How to Reach the Republic Day Festival?
By Air - Delhi is well connected with other major cities. Indira Gandhi International airport is the nearest airport and from there you will need to take a cab or some other means of transportation to go and see the Republic Day parade.
By Road - There are regular buses from other cities to Delhi. Thus planning a road trip would be a convenient option for you.
By Train - The overall connectivity via train is also quite good. Thus travelling via train will be an affordable and convenient option for you.
You can plan your trip and create your own route to the city with Adotrip's technically driven circuit planner. Click here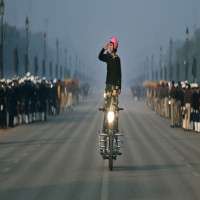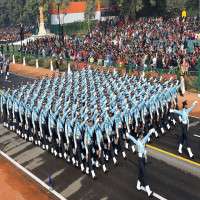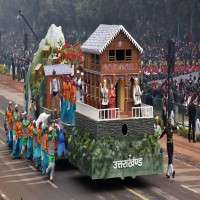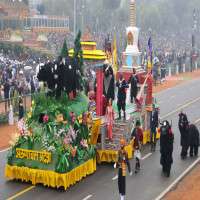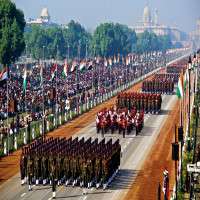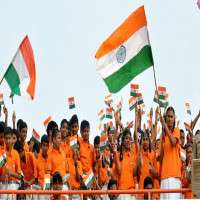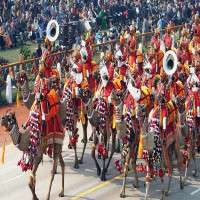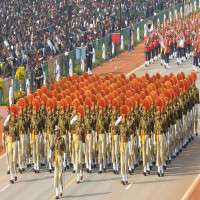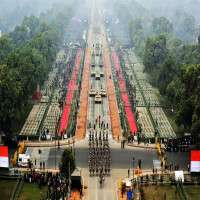 Accommodation
Destination
Meals
Transport
Overall