Hampi is a well-known city and once used to be quite prospering, however, the city has lost its charm now and only regains it at the time of Hampi festival. At this time of the year, each and every person residing here starts feeling the life in them and rejoice with all their heart. It is a vision to see people happy and glowing in the spirit of celebration.
One is likely to find a lot of dance and music with added puppet shows and some drama to celebrate in full swing. The sky is enlightened with fireworks and people come out in the streets carrying processions. In short, this three-day fiesta has everything that's entertaining and fun to be a part of.
Also known as the Vijaya Utsava the Hampi Festival is celebrated with great zeal and enthusiasm. This festival no less than a cultural extravaganza and the entire ambience is quite lively and colourful.
Major attractions of Hampi Festival
Vibrant handicrafts and puppets are displayed in quite a creative way. It makes it one of the most amazing attractions to visit with your loved ones. It is organized by the Karnataka government and attracts a great number of people across the Indian subcontinent.
Also Read: Apart from rich art forms and folk performances, one can witness a great number of spell-binding events in this Rajasthani festival
How to Reach the Hampi Festival?
By Air - The nearest airport from Hampi is the Belgaum airport and it is located at a distance of around 270 km. There are direct flights to the airports which operate from the major cities such as Delhi and Mumbai. From there, you can catch a taxi or some other means of transportation to reach Hampi.
By Road - The overall connectivity via road network is quite good. Thus, to travel to Hampi via road there are many options which the tourists and travellers can choose from.
By Train - Hospet is the nearest railhead which is located at a distance of 13 km from Hampi as there is no railway station in Hampi. And after reaching the Hospet railway station you would need to take a cab or some other means of transportation.
You can plan your trip and create your own route to the city with Adotrip's technically driven circuit planner. Click here

3 Days

Dance & Music

Karnataka
Event date

9 January 2020 - 11 January 2020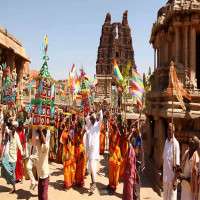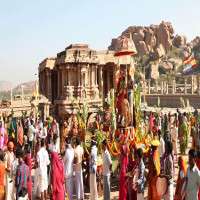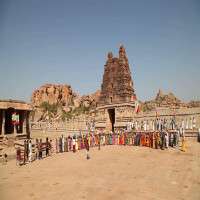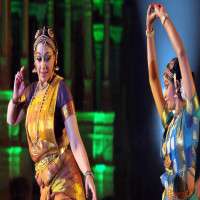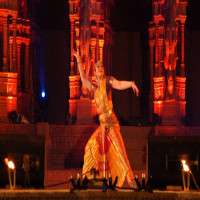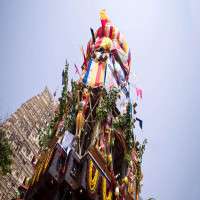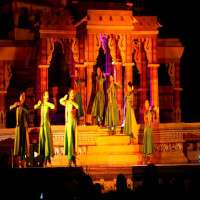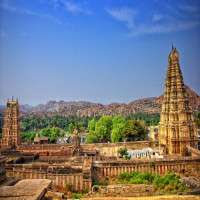 Accommodation
Destination
Meals
Transport
Overall