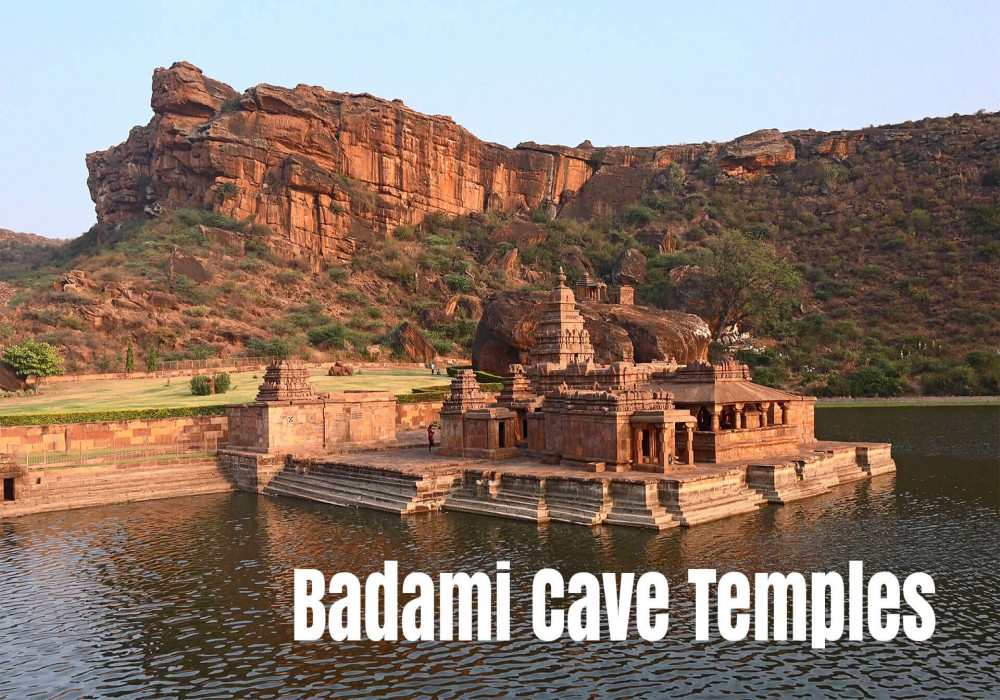 You Have Been Missing These Badami Cave Temples
While the Karnataka is lavished with abundant numbers of historical sites, monuments and majestic temples. There is a magnificent place called Bagalkot district in Karnataka that is famous for Badami cave temples. These cave temples are made out of sandstone from hill cliffs. These cave temples are listed to the oldest temples of India. Dated back to the 6th to 16th centuries, these temples were built in the Chalukya Dynasty.

Formerly known as Vatapi, the Badami cave temples is grouped into four sections and can be seen with Hinduism, Jainism and Buddhism. Encrypted in Dravadian language, you will get the insights of gone year's social structure. While it is one of the world-famous destinations, it'll be great to explore the destination with your family and of course! It's a history buff's destination, they would understand, right?
Let's get into the Badami Cave Temples Complex.
Badami Banashankari Temple at Cholachagudda, Karnataka
Originally built in Dravidian Style, now can be seen more in Vijaynagar architecture style. Here, people worship the goddess Shakambhari which is the incarnation of Parvati. You will also get to see other beautiful element around it such as Victory Tower. Here, you will love to explore the gigantic boat festivals, the magnificent Rath Yatra and many other things.
Archaeological Museum at Badami
Situated at the Agastya Lake, the museum is the preservation of the oldest dravidian sculpture. It is an open air museum. Here, you will come across several collections of sculptures such as Lajja Gauri, Kalaimurthy, Tripurantaka Shiva and Bhairavi. Other scriptures are of different animals mainly lions and elephants.
Badami Fort at Badami