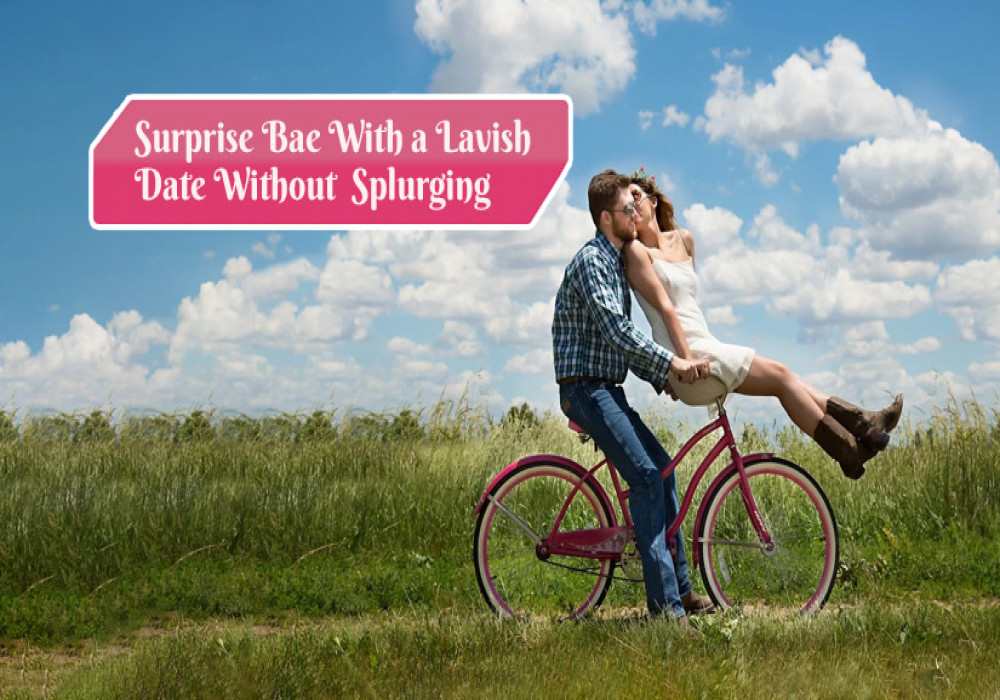 These 10 On-Point Valentine's Day 2021 Delhi Offers Will Make You Rub Eyes With Disbelief
Someone has rightly said that love can melt even the coldest of hearts. Had this not been true, how could a delicate beauty transform the heart of a beast? Love is important to our being and existence and that is why we definitely need a day dedicated to this pure feeling, called love.
We might argue on the fact that why we need a day devoted to it but think it through like this - our existence on Planet Earth is an everyday phenomenon but why do we validate it and celebrate it on our birthday? Similar is the case with love and that is why, we at Adotrip, the believers of this phenomenal feeling, are up with a list of the best Valentine's Day 2021 Delhi offers.
So, let's scroll down to take a pick from the various Valentine's Day Offers and impress your love with a sweet surprise!

1. Valentine's Day Ft. Ankur Tewari at The Wine Company
Address: Shop No. 22, 23, DLF Cyber City, Sector 24, Gurugram, NCR 122002, India
Timing: 9 pm onwards
Offer: Live music by a renowned musician at just Rs. 499/head
Enjoy Valentine's Day In Delhi 2021 with full grandeur here. The man behind the popular song of Gully Boy, Jeene Mein Aaya Maza, Ankur Tewari would be performing to make all the lovers go weak in the knees with his soulful songs. What would add more to this romantic ambiance would be delicious food and fine wine. If this won't make your date perfect then we wonder what will. Book Here!

2. Valentine's Day Special at 38 Barracks
Address: M-38, Ground and First Floor, M Block, Outer Circle, Connaught Place, Delhi, NCR 110001, India
Timing: 1 pm onwards
Offer: Enjoy a live performance by Saarthak Sachdeva at Rs. 807 and above
For the unversed, 38 Barracks is a balcony and living room set of an ex-colonel and that is why everything about that place is suggestive of the military. Right from the décor of this place to the entire look and feel, this café oozes army feels, yet we can bet on the fact that the V-Day date can't get better than how you will spend it here. Book Here!

3. Valentine's Day With Rabbi Shergill at Lord of the Drinks
Address: Plot no. A-2, First Floor, Gardens Galleria Mall, Sector 38, Noida, NCR 201301, India
Timing: 9 pm onwards
Offer: Enjoy the magical and mesmerizing performance of Rabbi Shergill at a meager amount of Rs. 1,000 and above
Rabbi Shergill, a Punjabi and Bollywood singer who is a musical genius in the truest sense is going live on February 14 at Noida's Lord of the Drinks. Make this day a memorable one for your loved one with the soulful performance of Shergill. The offer includes all the cover charges and has different offers for one and all. Book Here!

4. Valentine's Night at Barish moon Bar
Address: Sector 38 A, Gardens Galleria Mall, Near Worlds of Wonder, Noida, NCR 201301, India
Timing: 7 pm onwards
Offer: Starting from Rs. 2,000 onwards, this one has live music and a DJ to make this night special for you and the love of your life
Ever wanted to party the night away with your boo on the special occasion of Valentine's Day? Well, then this is your chance to do so at Barish Moon Bar in Noida. But, before making the bookings, ensure that you are 21 and above and you are not single as stag entries are strictly banned. Liquor would be served to only those who are over 25 years of age. Book Here!

5. DJ Aqeel Valentine Takeover at Imperfecto Shor
Address: Hotel Pride Plaza, Hospitality District Asset 5A, Aerocity, Delhi, NCR 110037, India

Timing: 10:00 pm onwards
Offer: Make a memory this Valentine's Day at Imperfecto Shor with DJ Aqeel. Booking starting from Rs. 1,000 onwards
It's time to pamper your partner to the core. Take the love of your life at Imperfecto Shor this V-Day and make it a night to remember for the both of you. The best part about this one is that the entry fee of the party can be used inside the party by you. The highlight of this place is the amazing food and ambiance. Book Here!

6. Valentine Bash at La La Land Brewpub with Ragini Tandan
Address: 1st Floor, Global Foyer Mall, Golf Course Road, Sector 43, Gurugram, NCR 122002, India
Timing: 8:30 pm onwards
Offer: Rs. 1,000 onwards for food, drinks and, above all, a live performance by Ragini Tandan
If you love Punjabi music then there is no way that you haven't listened to songs like Lamberghini or Baashinda, the one performing live at La La Land Brewpub is the singer of these songs who garnered much attention with her cute ways in the video of the former song. Listen to her out-of-this-world voice in the presence of your boo on this special day. Book Here!

7. Valentine's Day Lunch at Lotus Leaf Restaurant