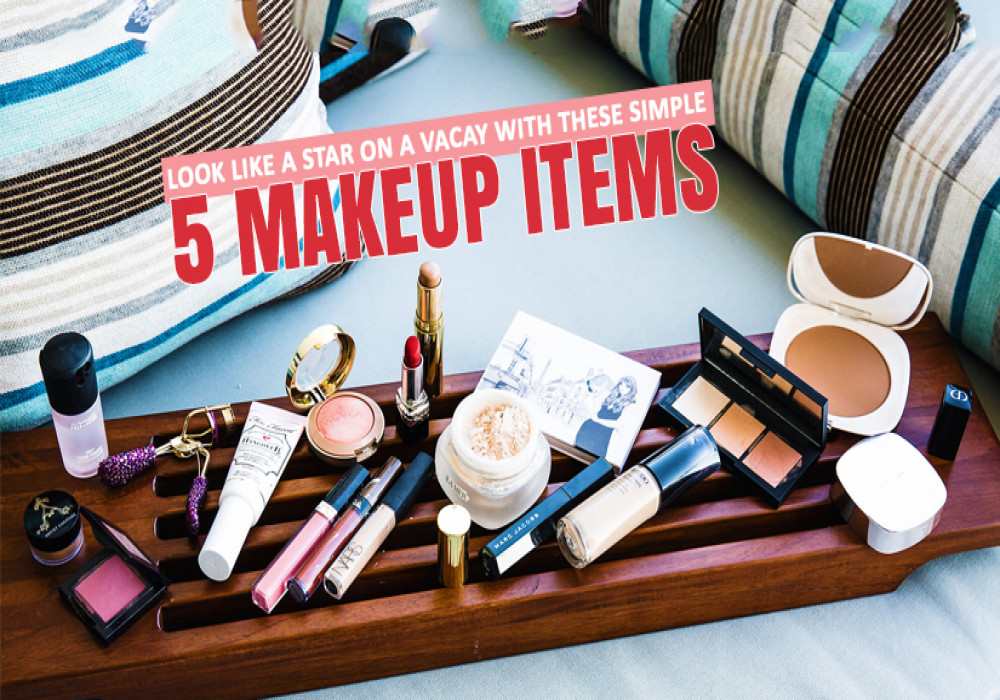 5 Makeup Must-Haves to Look Like a Million Dollars While Travelling
Our skin goes through a lot of changes when we go all out and about at our favourite vacay destinations. No matter how clear your skin is, you simply lose control over it when holidaying. That happens mostly because it takes time for your skin to adapt itself to a different air, water, food, weather, and whatnot!
While the skin issues take ages to go away and you cannot get rid of them until your holiday comes to an end, there are some makeup products that can make your skin and you look stunning in pictures, and otherwise too.
If you are someone who doesn't like taking your entire makeup kit to your favourite travel destinations, there are 5 products, the use of which can give you a whole new look without you carrying a lot of makeup products. So, let's just cut to the chase and discuss the best travel makeup that will make you look like a total diva on your next vacay, without using a lot of products.
Concealer
Gone are the days when concealers were used just to conceal the uneven patches on the face or acne, now you can use them as foundations as well. While the darker shades can be used for contouring, the lighter shades can be used as highlighters. They come in small packages hence carrying 2-3 of them also won't be a problem. All you have to do is choose the right kind of concealer for your skin type and complexion and you are good to go.
Compact
India tourism during summer can get a tad bit overwhelming as humidity leads to stickiness, resulting in sweating and acne breakout. To ensure that you feel and look fresh during your summer vacations, you ought to carry a compact. If you are not a foundation person, you can skip it and just go for concealing your problem areas then applying compact or even loose powder over it. It makes you look fresh and beautiful.
Mascara
Another makeup essential on a vacation is mascara. Diamonds being our best friend is passé now as mascara has replaced it effortlessly. Just one stroke of it can uplift your lashes while highlighting your eyes and entire face. If you have thick lashes, go for a regular mascara, but if they are barely there, you must opt for the ones with primer that beautifully curl your lashes making it look very thick and highlighting your eyes.
Kohl
Another go-to makeup item would be kohl. Can you ever go wrong with a kajal and can any girl ever say it doesn't suit them? But before you buy it, ensure that you are using the best smudge-free ones in the market. Travelling for long hours might make your eyes look tired, in that case, kohl will save the day for you. While the black ones never go out of trend, the brown ones are in too. They are apt for a non-kajal person who likes to accentuate their eyes but doesn't want a kajal to do that. Brown kohl goes just perfect with black mascaras.
Lipstick