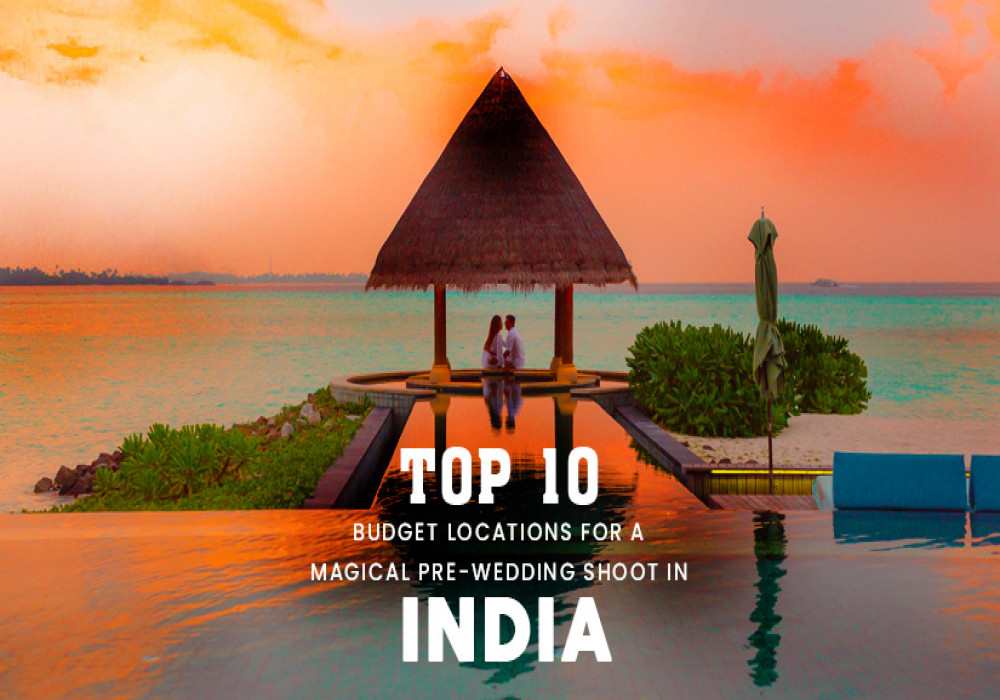 Top 10 Budget Places for Pre-Wedding Shoot in India
A pre-wedding shoot is more than just a chance to click beautiful photographs against a gorgeous backdrop. It is an opportunity to capture memories with your partner before your D-day and get to know them even better during the process.
It is an emotional affair that brings you two closer and makes you ready for life-long companionship. To make the entire experience more magical and memorable, you need a pre-wedding shoot location that resonates with your preference and budget.
Therefore, we have prepared a list of budget-friendly places for pre-wedding shoots in India that will make you fall in love instantly.
1. Taj Mahal, Agra
There can't be a more beautiful pre-wedding shoot location than the Taj Mahal – one of the seven wonders and the epitome of eternal love. The majestic white marble monument and green lawns will add life to every picture. Along with the photographs, you'll take back tons of beautiful memories clicked in front of a stunning backdrop.

2. Humayun's Tomb, Delhi
Delhi is full of architectural marvels, which makes it a delight for photographers. Oozing old-world charm, Humayun's Tomb is one of the best pre-wedding shoot destinations in India. This breath-taking backdrop will add a touch of nostalgia to your wedding clicks. It is a perfect location to begin a new chapter in your life.

3. Lavasa, Maharashtra
Lavasa is a man-made hill station of Maharashtra based in the Italian town of Portofino. The promising backdrop encircled with romance and oozing Italian vibes will add a dreamy effect to your pre-wedding photographs. You would be amazed to know that this location's exotic touch lures couples from India and abroad for a pre-wedding photoshoot.
4. Alleppey, Kerala
Known for its mesmerizing backwaters and quaint beaches, Alleppey makes a terrific destination for pre-wedding shoots in India. Surrounded by coconut trees and paddy fields, a boat ride in Alleppey waters makes you feel like you are in paradise. You can either opt for a beach or backwater photoshoot to bring on the charm of this beautiful location and add a romantic touch to your wedding photographs.

5. Hauz Khas Fort and Lake, Delhi