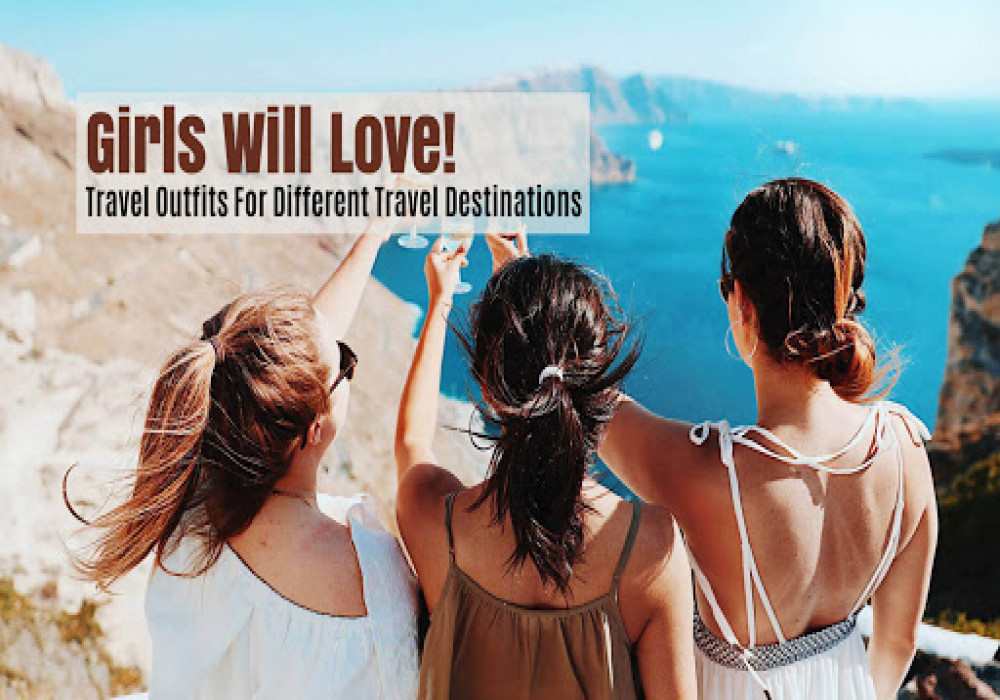 For All the Fashionistas Out There! Check Out Travel Outfits For Different Destinations
Gone are the days when girls used to travel in pajamas and tees, it's time to go classy and sassy, both at the same time, even when you are traveling. Fashion not just helps you look amazing but it also ensures that you have cool pictures from the trip to your kitty, and garnering all that attention is another advantage of being totally in vogue while you chill at a vacay.
So, before you start packing for your next vacation, we will give you some tips on how to look your best at different destinations and how to nail the entire look.
Different Outfits for Different Destinations
You like micro-minis or maxi gowns that completely depends on your sense of style but when on a vacation, you need to style yourself differently as distinct places demand different outfits and comfortable fashion is the key in that case.
Exploring India gives you an opportunity to glam yourself up in various types of attires. So, you need to ensure you are making the most out of your trip and what you choose to wear plays a major role in it.
Keep it Short at the Beaches
Whether you are walking around the waves or you are attending a beach event or just going for a cocktail gathering, looking different and sexy is absolutely necessary! Cities like Goa, Port Blair are perfect to explore the beaches of India. Here, a short monochrome dress, chino shorts or a divider skirt will make you look good and feel relaxed. Adding a stylish hat and vibrant flip-flops with reflectors will complete the look for you.
2. Heal in the Hills in Warm but Stylish Outfits
Hills in India are extremely cold during winter, especially in places like Srinagar, Manali, etc. So, while traveling in style, don't deviate your focus from staying warm and cozy. In order to do so in style, you can wear a pair of jeans over a warmer. Right from a sweater to cardigans to furry pullovers, you can team it up any of them, adding another layer of a coat or a jacket over it. Round up the look with solid boots and beanie.
3. Keep it Dreamy and Dramatic in the Deserts
Looking fab in the desert is every girl's desire and it definitely should be, right? Desert cities like Jaisalmer, Kutch, etc. are great scenic beauties for photography. But before you start zeroing in on your outfit, ensure you wear something comfy yet stylish in the scorching heat of the deserts. Here, you can enjoy your camel rides and safaris in a pair of shorts and light cotton shirt (white would be apt considering the weather which might be harsh and hot). Complete the look with a stylish hat and sunnies. Also, don't forget to carry a sunblock.
4. Concrete Calling? Go Casual