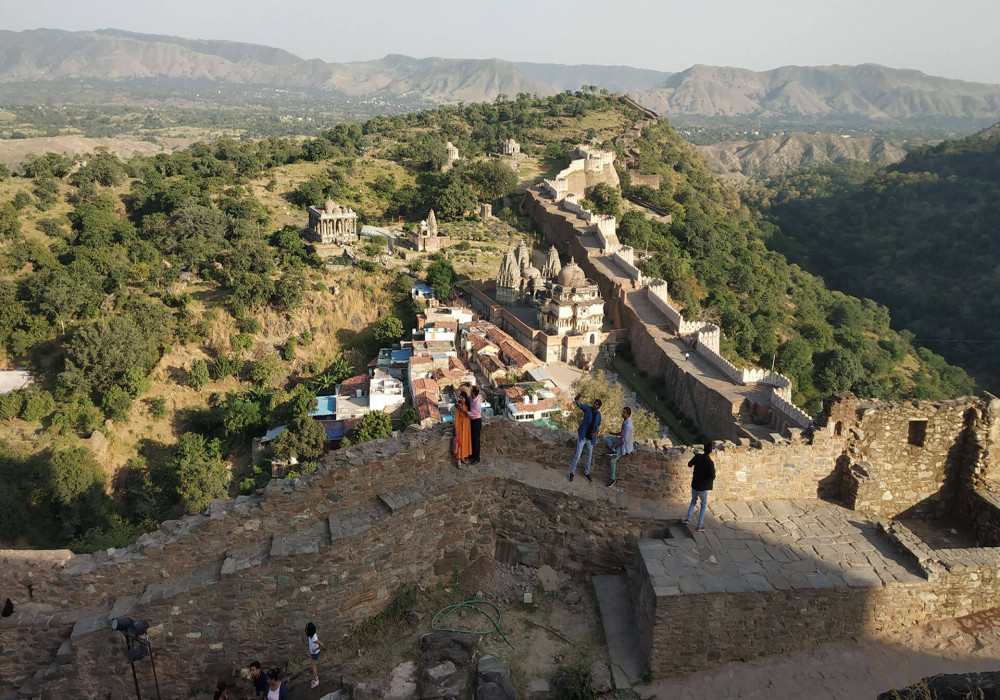 Kumbhalgarh Fort-Also Owns The World's Second Longest Wall Title
Everybody knows about "The Great Wall Of China"-the longest wall in the world. How many of you know about "The Second Longest Wall In The World"? Well, very few. But, if you are an indian, you guys own the position. The world's second longest wall is located in the beautiful kaleidoscopic state of Rajasthan in india. And, the longest wall exists in Kumbhalgarh Fort on the Aravalli Hills of Mewar.

So, curious? Want to get into deep to know the details? Let us take you to the surprising session of "Knowing-Kumbhalgarh Fort" with elaborating the longest wall in the world.
History Of The Fort
Stimulate the history while exploring Kumbhalgarh Fort of Mewar. built in the 15th century during the reign of Rana Kumbha. Right from the building of the fort to achieving the position in the list of UNESCO World Heritage Site, it is the genius-mind result. The-then architect named "Mandan" is the mind behind this intellectual and clever creation. It has been strategically positioned, this is surrounded by 11 peaks of Aravalli Ranges. Suh strategy was built to combat the Mughal Emperor(Rival Rules Of Rajput Rulers). The Mewar being the birthplace of Maharaja Pratap, it owes the prestigious position amongst the local people of Rajasthan.
Inside The Fort
Kumbha Palace
The Kumbha Palace in Kumbhalgarh Fort, it is smartly designed and built. While you are roaming to the particular palace, you will come across two phases of the palace- Zanana Palace(For women) and Mardana(For Men) palace, such depicts the example of sophistication in organization. The bathrooms and toilets are built considering great ventilation to allow healthy and fresh air.
Badal Mahal