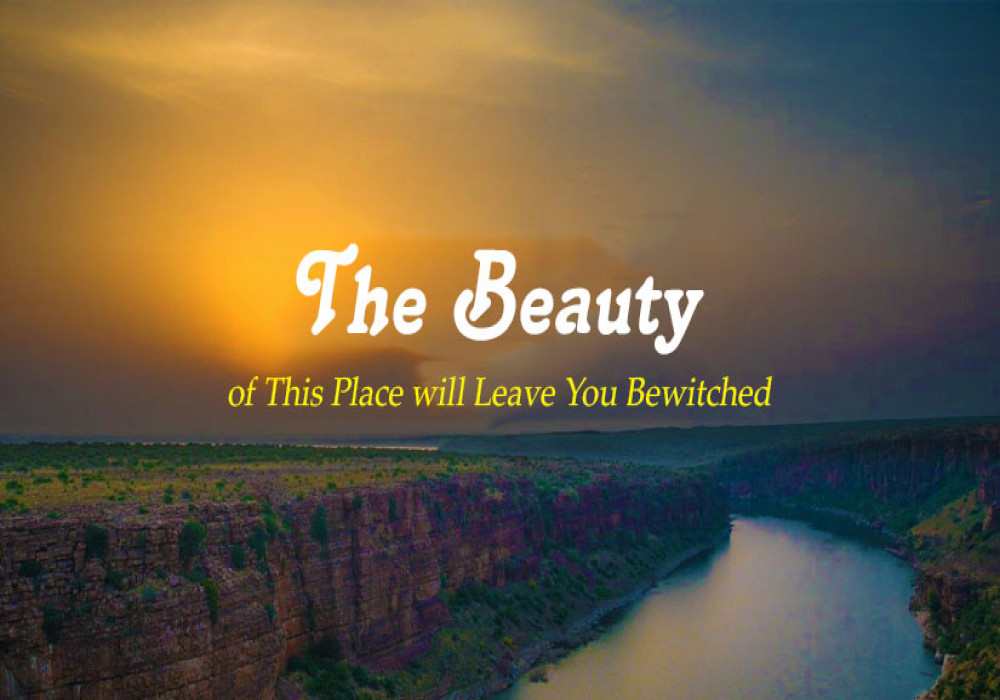 Have You Seen India's Very Own Grand Canyon Yet?
What if we tell you that India has its own Grand Canyon just like the one in Arizona, USA. We can bet that at first, you might not even believe it. But yes, it's true. Similar to the Grand Canyon of the USA, this gorge, which is an assemblage of rocks that have weathered through ages and have now transformed into a stunning tourist getaway is a haven for nature lovers.
However, not many people know about this offbeat travel getaway situated in the Gandikota village, Kadapa district of Andhra Pradesh.
If we talk about the word Gandikota, then it means the fort by the gorge. And apart from the forts present here, it is this gorge aka Grand Canyon of India that steals the show. Travellers from all across the globe visit here to experience the natural and silencing beauty which this place has to offer and also watch the grand Pennar River gracefully flowing below.
On your visit here, you can easily see a lot of people standing on the edge of this rugged and rustic gorge while they click selfies with their loved ones.
Although not so famous amongst the tourists and travellers, this place has not been a mystery to the local film industry as several movies have been shot here. Some of the famous examples would be Samy 2, Chekka Chivantha Vaanam, Spyder and Aravaan.
The Facilities Near Grand Canyon of India
For the ease of tourists, the local authorities have also set up various facilities like rappelling, kayaking, boat rides in the dam situated some kilometres away from Gandikota.
The best part is that you can even stay here in AC tents on the very edge of the gorge and apart from that restrooms and dinner facilities are also available for the tourists.
What's the most likeable aspect of visit here is the chance to witness the sunset while standing on the edge of the gorge! This is something you shouldn't miss out on! This is once in a lifetime kind of experience that would make you burst with ecstasy and introduce you to the unquenchable excitement of life.
Chunks of History (Gandikota)