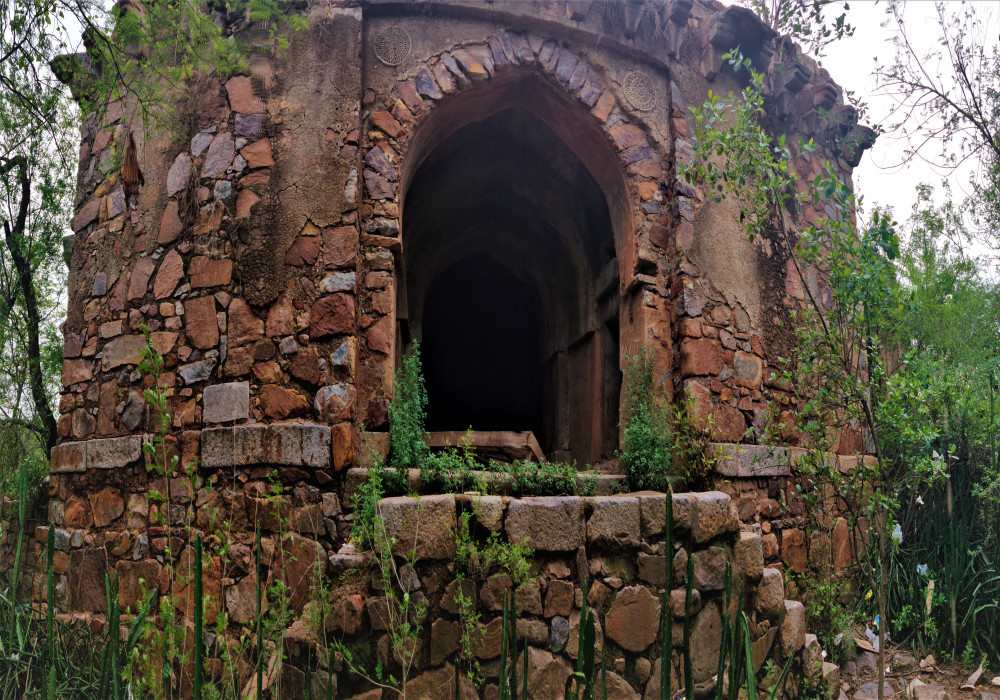 CATASTROPHE OF THE NAWABS OF AWADH
Ravaged walls and doomed structures have so many tales to tell if only someone is all ears.

Many of us must have visited the plush Malcha Marg having known very little about the existence of the relic that is situated in Delhi's southern ridge. Malcha Mahal, one of the many hunting lodges built across the capital by Firoz Shah Tughlaq in 1335, hardly a five-minute drive through the dense forest. The drive that felt like macabre taking you to a century backward, albeit. There was a certain eeriness as the air was filled with the chatters of monkeys from almost everywhere accompanying with hound dogs welcoming us at the entrance itself. My comrade this time is my 17 years old son, who is always up for an adventure, perhaps we chose to compromise on our safety, while tripping down towards the forest despite reading the warning. A long winding drive through the canopied road led us to the dead-end where Delhi Earth Station is situated. We looked around, however, there was no trace of any monument. After enquiring from the guard at the Earth Station we were directed towards the right side where trees grew taller than the monument. As we both jumped over the wired entrance, hurting myself a little and then reading the signboard that read, "Entrance Strictly Forbidden-The Raj House of Oudh" next to it was a warning "Cautious of hound dogs," I was resistant to move further while my son insisted me not to leave the story unheard. Paving our way through the steep, rocky path we could finally see Malcha Mahal with enormous arched doorways. A basic but robust giant like structure since it was not a princely abode but just a hunting lodge of Tughlaqs.