The rich India keeps has everything to keep us amazed. And, of course, temples are one of them to sustain the uniqueness of the country. One such temple can similarly let you think for a while. Madhyamaheshwar Temple in Mansoona village, Uttarakhand is definitely deserves the supremacy. As it is the fourth temple of "Panch Kedar", it holds a special place for Hindu Devotees. Located at an elevation of 3, 497 metre, this requires a bit trekking.
Top Attractions in Madhyamaheshwar
Kanchani Tal
Nestled with beautiful sceneries embraced by the gigantic Himalayan Range. Here, trekking can be a bit challenging but what you will be with is definitely amazing.
Budha Madhyamaheshwar
It's just 2 kilometres away from the Madhyamaheshwar Temple. It is a cluster of rocks, you will be amazed with captivating spectacle and peaks to hold your eyes still.
Activities to Do in Madhyamaheshwar
Trekking- There are several peaks midst you trek for Madhyamaheshwar Temple. Such peaks dispenses immense views of nature. such sceneries are a delight to the eyes.
Photography- You cannot miss capturing those beauties into your camera. Such can be the collection of your memory to cherish lifelong.
Also Read: Located in the Thiruvanmiyur, Chennai this temple is dedicated to Lord Shiva, it includes in 275 Paadal Petra Sthalams and is visited by the people for the curation of diseases
Best Time to Visit Madhyamaheshwar
The temple remains open for all the days of the week. The timing is 6AM-9PM.
As the Uttarakhand is known for its cold temperature.so, it can be a bit problematic to visit in winters. The best timing will be May-October to explore more.
How to Reach Madhyamaheshwar
Air- The nearest airport is Dehradun Airport. After landing the airport, you can easily hire a bus, taxi or cab towards the Madhyamaheshwar.
Rail- The nearest railway station is is the Rishikesh Railway Station. once, you are at the station, you can easily get the local commuting options to reach Madhyamaheshwar.
You can plan your trip and create your own route to the city with Adotrip's technically driven circuit planner.Click here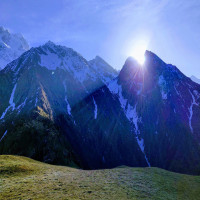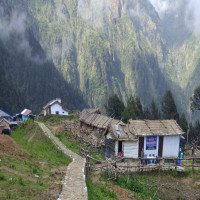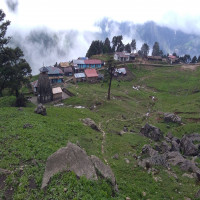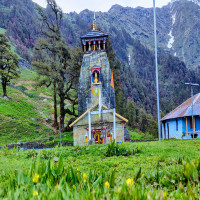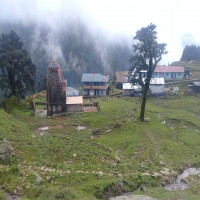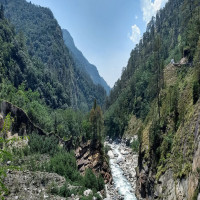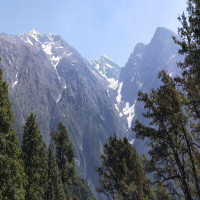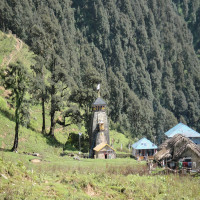 Accommodation
Meals
Transport
Destination
Overall