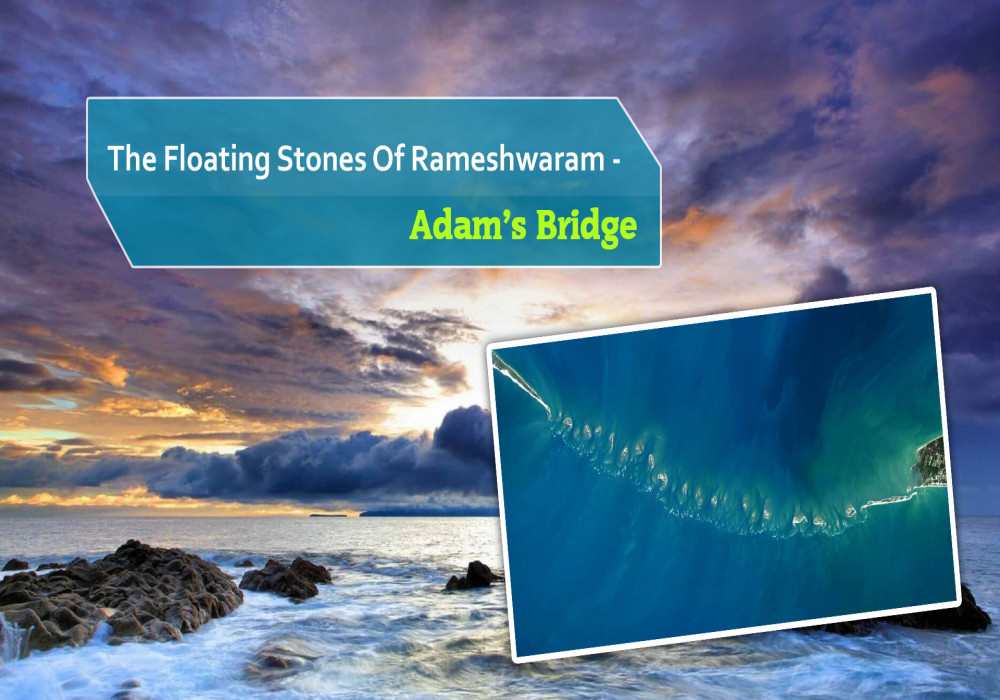 The Floating Stones In Rameshwaram - Adam's Bridge
What if we tell you that there exists a real bridge from Hindu mythology that was constructed by a King and his forces to defeat a demon and evil King?
Well, sounds like an intriguing story, don't you think so? But if you are thinking it to be a cooked-up story then let us tell you, it is not so!
In fact, the bridge we are talking about here was built by none other than Lord Rama.
Known as Rama's Bridge or Ram Setu, this architectural wonder is essentially a chain of limestone shoals situated somewhere between Pamban Island and Tamil Nadu.
It covers a length of about 48km, separating the Gulf of Mannar and Palk Strait. Here, you will be finding that some of the areas are dry, and the sea in this particular stretch rarely exceeds 1 meter in-depth, which is equivalent to around 3 feet.
And it is this fact that makes the ships unsalable on this stretch. Owing to this, the vessels passing through this direction have to take another course.
Everything About The Floating Stones In Rameshwaram
What is interesting to know is the fact that this bridge was passable on foot somewhere around the 15th century but with the passing of time and eventual storms, the passageway was somewhat deepened and this whole channel sank further in the ocean.
1. Historical Significance Of This Architectural Wonder