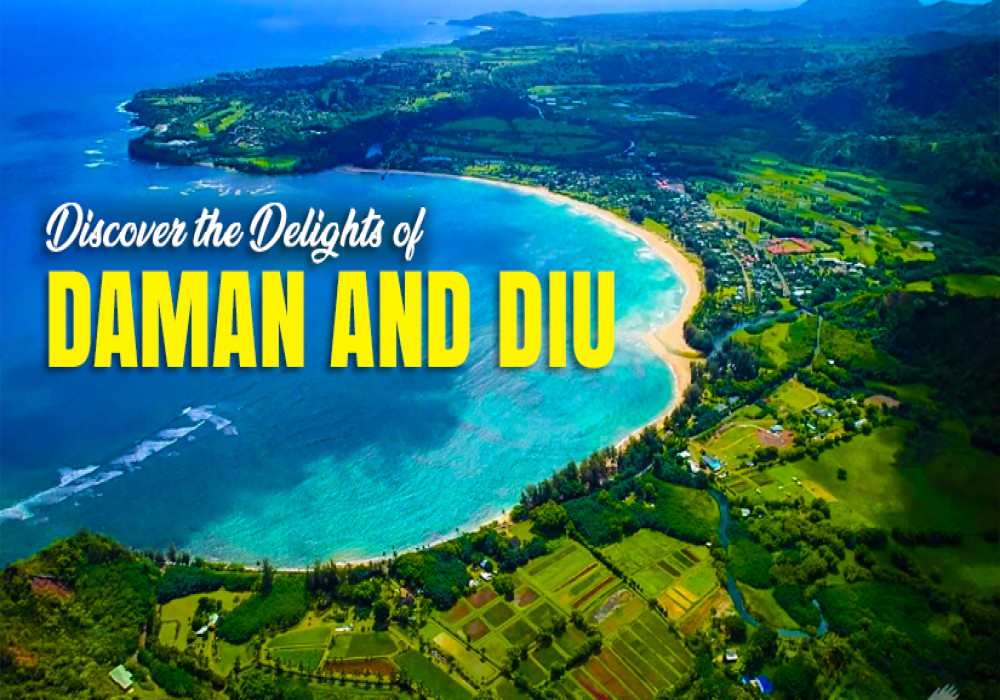 Top 10 Off-beat Places to Visit in the Pristine Landscape of Daman And Diu
Searching for the next vacation destination? We have one in mind that will make you have a whale of a time! Both Daman and Diu have numerous happening and offbeat destinations to explore. Savoring the lip-smacking food, tasting the finest mocktails, dancing the night away at the beach parties, and indulging in water sports are some of the best things to do in Daman and Diu!
Places to Visit in Daman and Diu
Here is a compilation of all the worth-visiting places in Daman and Diu. Keep scrolling to cross-check whether you have missed out on any happening place in the Union Territory.

1. Somnath Mahadev Temple, Daman
This 19th century built temple is dedicated to Lord Shiva and is a site where devotees find solace and spiritual fulfillment. Tourists and devotees from all parts of the country arrive here. Besides the divine ambiance of the temple, its architecture consisting of intricate carvings and design are other factors that make the temple a must-visit destination in Daman.

2. St Jerome Fort, Daman
Also called Nani Daman Fort, this fort was built in 50 years! The most fascinating part of the fort is its colossal gateway that faces the Daman Ganga river and a statue of St.Jerome. Every year devotees arrive at the fort and attend the morning and evening masses in the church.

3. Mirasol Lake Garden, Daman