Travel News: Check Out The Latest Travel Highlights at Adotrip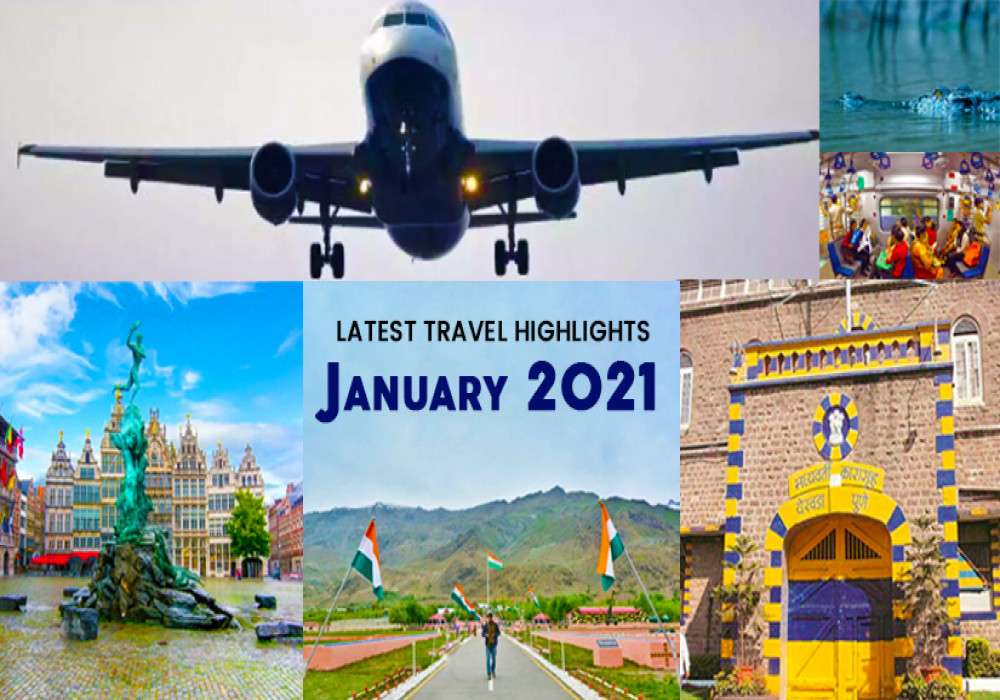 shortby Article at Adotrip.com Updated on: 29-Jan-2021
Adotrip believes in getting the world of travel under one roof and therefore leaves no aspect untouched. Here's the travel news from around the world:
95 percent of Mumbai local train services will resume operation on the suburban network from January 29 onwards. In view of the coronavirus pandemic, this service is limited to select sections of commuters that include women, lawyers, emergency and essential services, staff.
Source: Times Now News
The world's largest white crocodile park, Bhitarkanika National Park in Kendrapara district, Odisha is now open for tourists. According to a media report, many people with their family and friends visited the park on the first day of reopening.
Source: Times of India
The first phase of Jail Tourism begins on Republic Day 2021 from 150-year-old Yerawada jail in Pune while jails in Nagpur, Thane, and Ratnagiri will be covered in the second phase. Jail Tourism will be a great experience as citizens, students, and history buffs will get a chance to learn about the historical value of these jails that witnessed India's freedom struggle.
Source: Financial Express
Union Minister Prahlad Singh Patel said the Centre is committed to creating international level infrastructure in the Kargil district of Ladakh. This initiative will not only convert it into an adventure tourism destination but will also create employment opportunities in the district.
Source: Hindustan Times
In order to fight against the spread of the Coronavirus. Belgium's Prime Minister, Alexander de Croo announced a ban on all leisure travel abroad for its citizens until the month of March.
Source: Times of India
Russia has lifted the travel restrictions from India and 3 other countries. The corresponding order was signed by Chairman of the Russian Government Mikhail Mishustin on January 25, 2021
Source: Live Mint
Stay tuned for the latest updates! We will be right back with more information. You can also book flight tickets with Adotrip and grab our exclusive holiday packages. We guarantee the best price. Compare and we will be your best choice!