Travel News: 2021 Began With Some Excitement In Travel And Hospitality Sector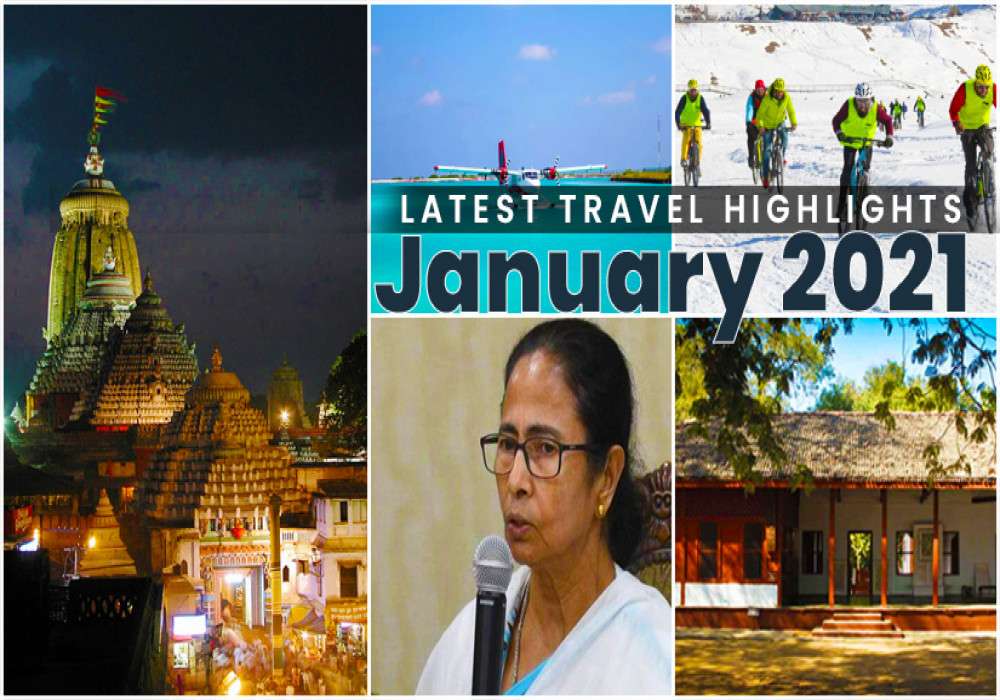 shortby Article at Adotrip.com Updated on: 06-Jan-2021
The Sagarmala Development Company (SDCL) under the Shipping and Waterways Ministry recently issued an Expression of Interest (EoI) for seaplane services on the said seaplane routes, such as Delhi to Ayodhya, Tehri, Uttarakhand, and Chandigarh; Surat to Dwarka, Mandvi and Kandla; Mumbai to Shirdi, Lonavala, and Ganpatipule; and within the islet of Andaman & Nicobar and Lakshadweep.
Source: Times of India
With social distancing and other Covid-19 protocols in place, the premises of the historic Sabarmati Ashram has been opened for the public after remaining closed for over nine months due to the coronavirus outbreak.
Source: Hindustan Times
Lord Jagannath Temple in Puri reopened for all devotees after 9 months and about 17,000 devotees visited the temple on Sunday i.e. 2.1.2021 after producing COVID-19 negative reports done within 96 hours and adhering to the COVID-19 guidelines.
Source: Financial Express
Seven different winter sports competitions like alpine skiing, snow cycling, snowmobile race, sledging, ATV race, snow tube race have been organized by the tourism department of Gulmarg District to boost tourism in the state.
Source: Hindustan Times
The annual Gangasagar Mela at Sagar island will be held from January 12 to 16. Also, to curb the massive footfall, an initiative of 'e-snan' has been launched by the state government for sending the holy water of the Gangasagar and prasad to people who order it from any part of the country at a nominal delivery fee of Rs 150.
Source: Financial Express
That's all for the week. Stay connected with Adotrip for the latest travel highlights, exclusive tour packages, celebrity interviews, flight bookings, and much more.