New Travel Updates By Adotrip To Keep You Apprised of Latest Travel Trends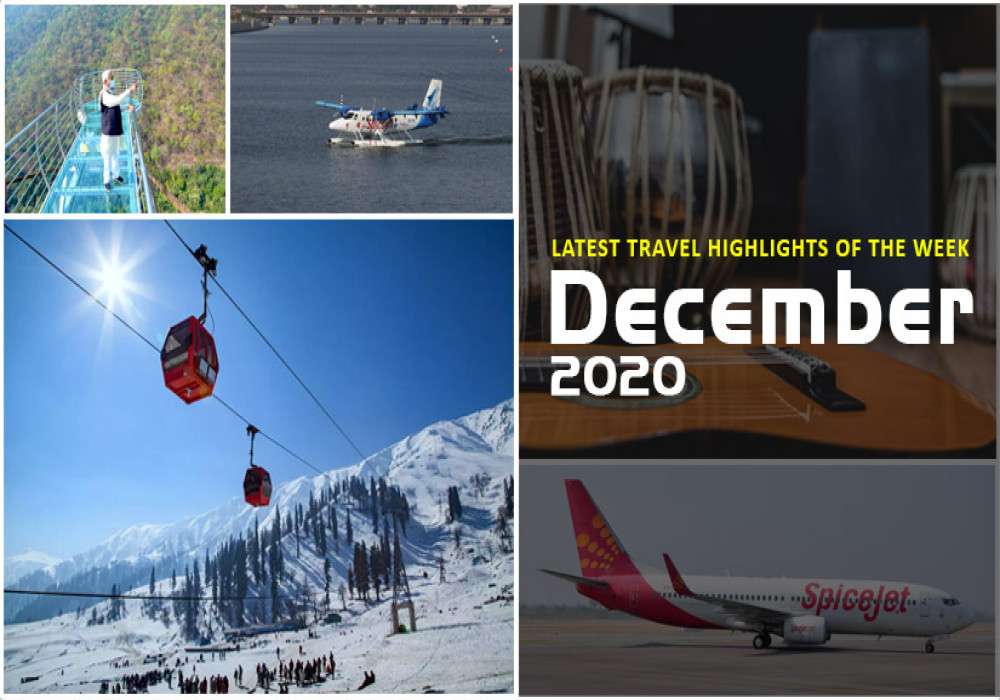 shortby Article at Adotrip.com Updated on: 28-Dec-2020
Bihar Tourism is now enhanced with an 85 ft long and 6 ft wide glass bridge that will accommodate 40 visitors at a time. The 200 ft glass bridge in Rajgir, Nalanda district will be inaugurated by New year to promote tourism in the state.
Source: Times of India
The space shuttle seaplane flight services operated between Ahmedabad and Kevadia is set to restart from December 27, 2020. The visitors can now book their tickets as bookings have started from December 20, 2020.
Source: Financial Express
According to recent reports, Gulmarg and Pahalgam, the famous tourist places in Kashmir are completely booked till January 2021 as almost 700-800 tourists are reaching paradise on a daily basis.
Source: Times of India
All passengers arriving from the Middle East and European countries will be subjected to mandatory institutional quarantine from Tuesday as per the statement given by the authority of Chhatrapati Shivaji Maharaj International Airport of Mumbai.
Source: Hindustan Times
Tansen Music Festival that is one of the famous music festivals of Madhya Pradesh will be hosted in the city of Gwalior from December 26 to December 30. As per the reports, the 5-day event will begin with recitations of Harikatha and Milad.
Source: Times of India
All these new developments in the Hospitality and Tourism sector is just to keep you updated and informed as Adotrip believes in giving the best. You can now book holiday packages and flights with us. Stay connected to your most reliable travel partner!