Latest Travel Highlights | January 2021 | Compiled By Adotrip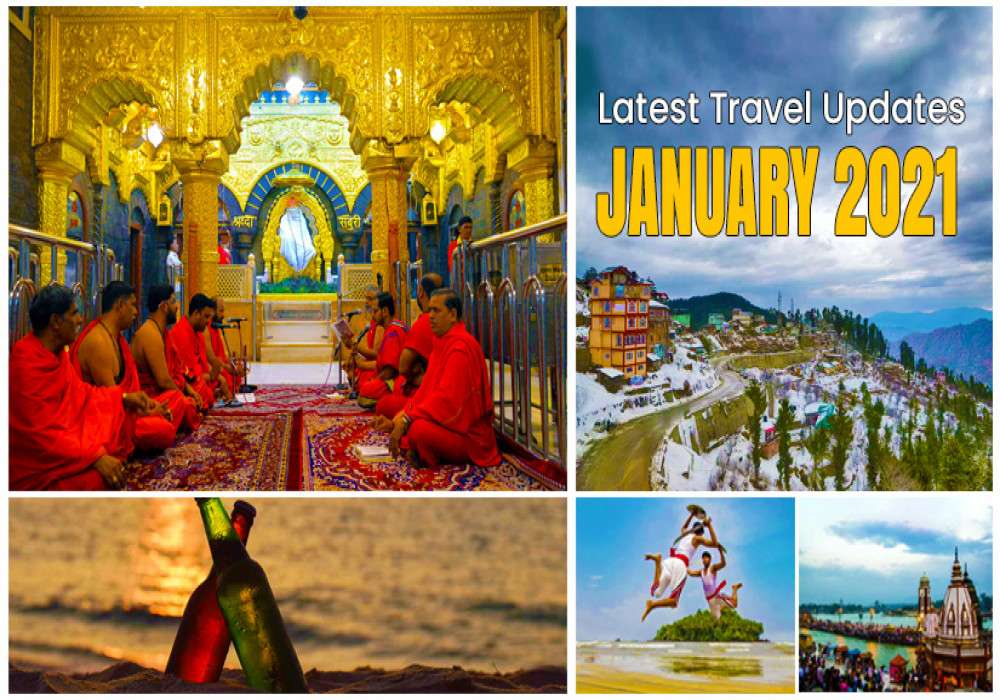 shortby Article at Adotrip.com Updated on: 12-Jan-2021
Catch a glimpse of the latest happenings in the world of travel and tourism. Here are some of the important travel highlights compiled by Adortip for you to know. Scroll down!
One of the biggest Hindu festivals in India, Kumbha Mela is soon to begin. Hosted in Haridwar this year after 11 years, the largest religious congregation in the world is starting from January 14 and will last till April 2021. Four Shahi Snans are falling on Mahashivratri, March 11; Somvati Amavasya, April 12; Sankranti and Baisakhi, April 14 and Purnima, April 27.
Source: Times of India
The state government of Kerala is setting up Kalaripayattu Academy at Vellar Craft Village in order to boost the traditional martial art form. According to the Department of Tourism, 3,500 square feet gallery is expected to be completed in two months.
Source: Hindustan Times
The government of Himachal Pradesh has allotted an area of 5.04 acres in Kufri for the first indoor ski park in India. The construction of the ski park would commence in March 2021 and would be ready by April 2022.
Source: Times of India
The Goa Tourism department has decided to impose a fine of INR 10000 for drinking on beaches. Signboards have been installed at various spots to caution people against drinking on beaches.
Source: Times of India
The management of the revered Sai Baba temple in Shirdi has decided to issue online passes for darshan and aarti from 14 January 2021 to curb overcrowding amid a sensitive time.
Source: Financial Express
Stay tuned to Adotrip for the latest travel updates and trending travel trends. You can now book the most economical flight tickets and grab the value for money tour packages. We are happy to assist you around the clock. Stay safe and make beautiful memories. With us, nothing is far!