Watch Out For The Latest Travel Highlights Of The Week Compiled By Adotrip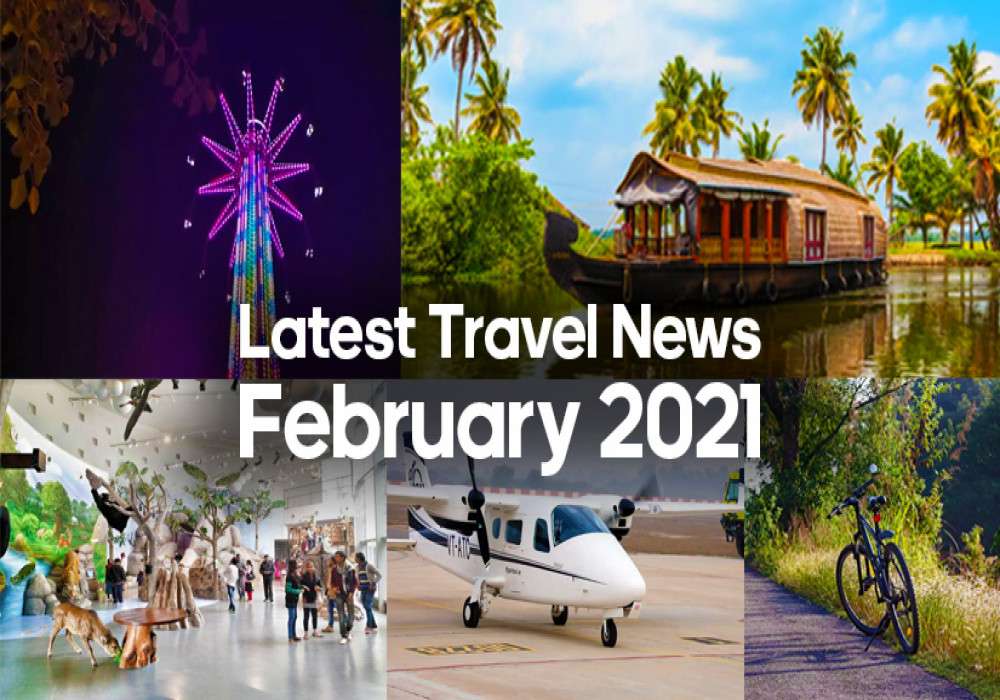 shortby Article at Adotrip.com Updated on: 12-Feb-2021
Travel is an important aspect of life. With new things happening every now and then, it's great to stay updated. Adotrip ensures that you have all the information at your disposal if travelling is on your mind. Read the latest travel highlights!
Manas National Park in Assam has launched cycle safaris for tourists. It is the first national park where 12 cycles are arranged in the first phase so that cycling enthusiasts can enjoy a trip around the periphery of the deep forests and explore the off-beaten tracks.
Source: Times of India
Chandigarh is connected via air to Dehradun through an air taxi service that began on February 10. The service is launched under the Udan scheme of the central government and will be available seven days a week.
Source: Hindustan Times
The first-ever Museum Biennale in the world will be held in Patna on the auspicious occasion of Bihar Diwas i.e. March 22. The Biennale will provide a gateway to the richness and treasures of Indian museums and will bring together key collections from various museums across the world.
Source: Financial Express
Kerala Tourism is introducing the Malanad-Malabar River Cruise on February 15, 2021, which features 11 types of boat rides. This initiative will help spread knowledge about the culture, legend, and folk arts of the Malabar region.
Source: Times of India
Bollywood SkyFlyer is another unique attraction that is added to Bollywood Park in Dubai. The world's tallest swing ride will take thrill-seekers to the height of 460 ft and will give people all sorts of experiences such as swinging, lifting, dropping, hand-gliding, and rotating.
Source: Times of India
That's all for the week. Stay tuned to Adotrip for the best holiday options and flight deals. With us, nothing is far!