Kerala All Set for Virtual Pink Water Lilies Festival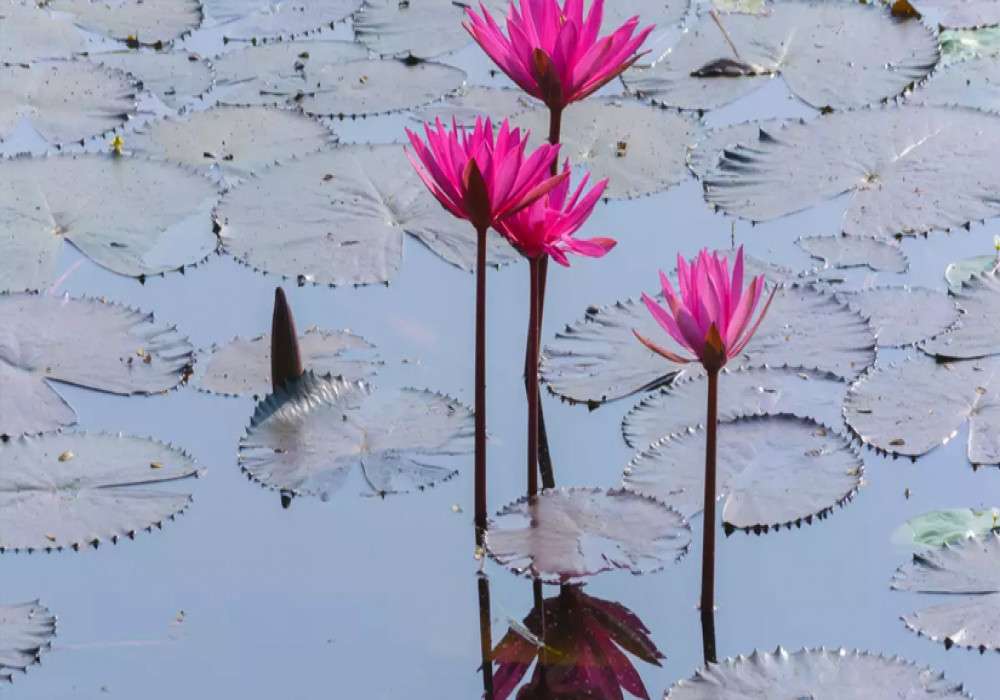 shortby Article at Adotrip.com Updated on: 16-Sep-2020
Missing the beautiful pink lilies of Kottayam, Kerala? Well, feel miserable no more because you can now get a sight of them virtually. The lilies in question can be found over the backwater villages of Kerala every monsoon. And, now, the authorities of Kerala Tourism are all set to promote them via online tours. The prime idea behind this is to keep the Kerala lovers posted over the state's latest updates and give them a glimpse of the gorgeous lilies, as amid the pandemic not many people are travelling.
As per the recent reports, Malarikkal Tourism Society, India Tourism, and Kerala Tourism have filmed guided tours of the locations where these lilies are grown. In addition to that, the other developments in Kerala have also been filmed. These videos will soon go live on the official websites of different government agencies.
The Pink Water Lilies e-Festival is filmed on the similar lines of how Onam 2020 celebrations were covered in the month of August of 2020.
For the unversed, the lily fields of Malarikkal and Kottayam are super popular, courtesy of them being the most-photographed tourist attractions of Kerala, back in 2019.
Now, very soon the paddy saplings would be replacing the pink lilies, hence the authorities are waiting for the government to lift some travel restrictions so that a limited number of tourists can be invited via the water route of Pazhukkanila.