Glass Skywalk in Pelling, Himachal's First Snowfall and Other Top Travel News for You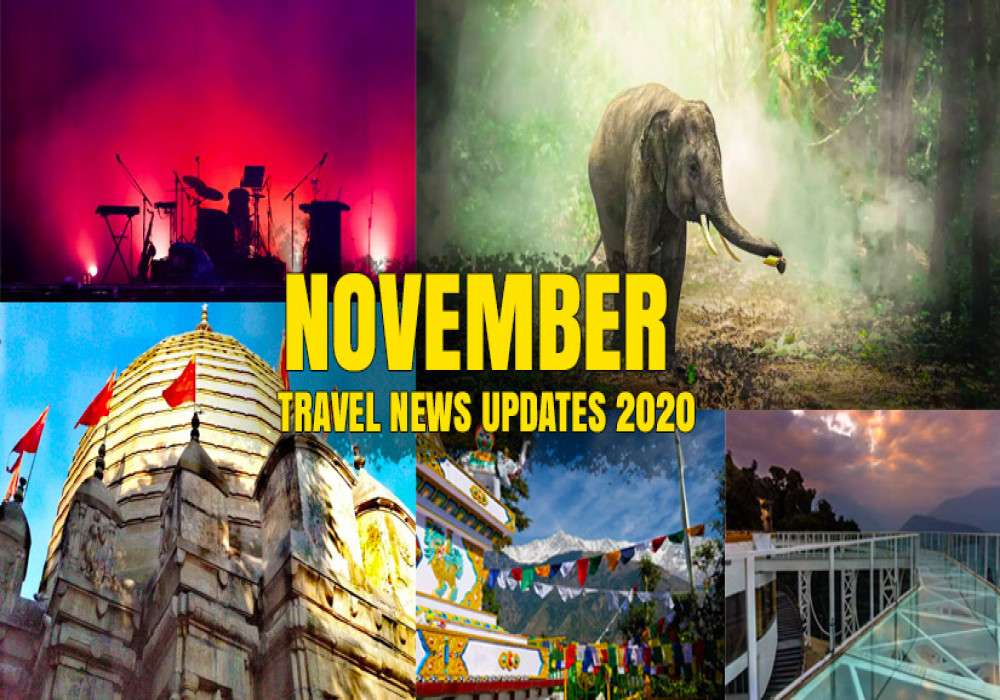 shortby Article at Adotrip.com Updated on: 18-Nov-2020
A wonderful desi glass skywalk has been made in Pelling. This Skywalk in Sikkim, which is the first glass skywalk in India has been built so as to give a wonderful view of the Chenrezig statue.
Source: Times of India
Kerala's popular elephant rehabilitation centre at Kottoor is all set to become the world's largest care-and-cure centre for pachyderms, enhanced with upgraded facilities and features.
Source: Times of India
According to the reports, this Diwali, the Kamakhya Temple in Assam will have a dome made of gold that has been donated to the shrine by a leading businessman in India. The revered temple will soon join the league of Sai Baba Temple and Golden Temple that are already adorned with the dome made of gold.
Source: Times of India
As per the reports, the Dhauladhar range in Himachal Pradesh saw the first snow of the season. The locals of both Dharamshala and McLeodganj, as well as the surrounding regions, rejoiced over the sight.
Source: Times of India
The famous Ziro Festival of Music to go virtual this year. As declared by the organizers, the famous event of Arunachal Pradesh will be hosted virtually on November 21 and 22, thereby slashing the duration time of the festival by half.
Source: Times of India
That's all for the week. Stay tuned to Adotrip for more travel related information, weekly highlights, exclusive holiday packages and much more. With us, nothing is far!