A Year into its Inception, Adotrip Wins its First Gold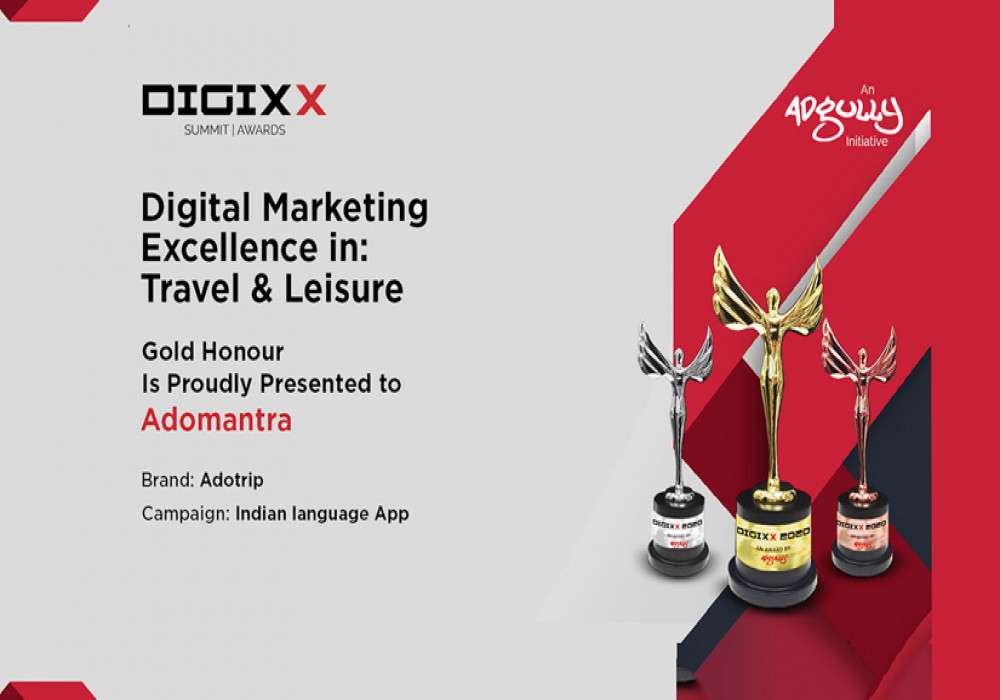 shortby Article at Adotrip.com Updated on: 12-Jun-2020
It's never easy to turn a vision into reality, then into a grand success. And, we are one of those lucky few who did it, and did it with much grandeur. Powered by Adomantra, when Adotrip came into existence a year ago, little did we know that you will shower us with so much love that within such a short span we will win a gold, that too when several online travel biggies are surrounding us.
You read that just right, at the recent Digixx Summit | Awards 2020, your very own favourite Desi travel website, Adotrip bagged the best, that is, a Gold Award in the category of Digital Marketing Excellence in Travel and Leisure.
On this grand victory, the elated CEO of the brand, Mr Vikas Katoch shared:
"Although we have won several awards in the past 6 months, courtesy our hard work and the way we work for our clients around the clock, this one is truly special as it is Adotrip's first award, that too, a gold one. It is a marvellous job done by the team who never lost hope, even when the going was tough. I thank each one of you and all those who have been a part of this journey. We could never have come this far without your constant love and support. We promise that soon, your very own website Adotrip will bring a lot of new, innovative and fun stuff for you. Stay hooked".
About Us
Adotrip is an online travel company that focuses on promoting India and its values. We have an audience of over a million and we are always focused on being vocal for the local while promoting Indian tourism our way.
The brand's USP is its circuit planner that helps you plan your trip across India, and make itineraries for free.