Do you really wish to know about Lohri? Haven't you already heard about it enough? Lohri is a grandeur of Punjab, the most popular festival that takes place for numerous reasons. Lohri is such a significant festival that it leaves a mark on everyone's hearts once they witness the celebration. It is known to be celebrated to bid goodbyes to winter, to welcome the harvest season and also to strengthen the bonds of the newlywed couples. The stronger the reasons of celebrations, the better the celebrations.
No matter where you are, where there are Punjabis, you will find a grand celebration of this festival. It happens on 13th of January every year. Do not miss to be a part of this one when you are in Punjab and even if you are not there, make sure to plan a trip to see this festival once for sure.
Major attractions of Lohri Festival
The festival is that of Sikh community but it is known to brightfully unite people from all cultures and religion and celebrate happiness and positivity.
Also Read: A spring festival that marks the new year for Konkani and Marathi Hindus
Bornfire is aranged in order to burn all the negativity in life and bring positive energy. People dance around the bornfire in a complete Punjabi style.
How to reach Lohri Festival?
The best Lohri celebration can only be witnessed in the state of Punjab. You can reach Ludhiana city by travelling via road from Chandigarh as the nearest airport is in Chandigarh. People can take taxis, buses or trains to the city.
You can plan your trip and create your own route to the city with Adotrip's technically driven circuit planner. Click here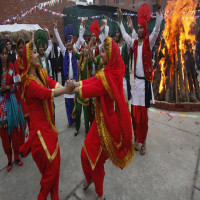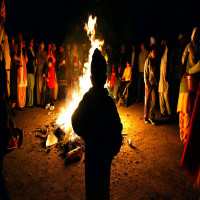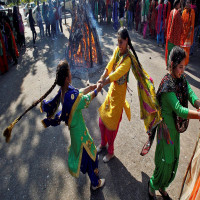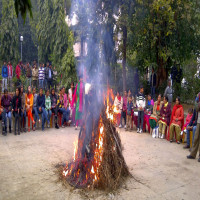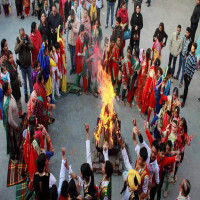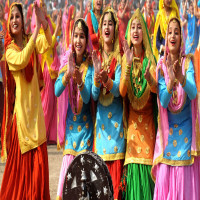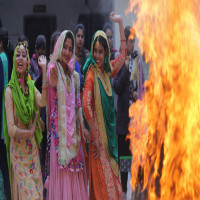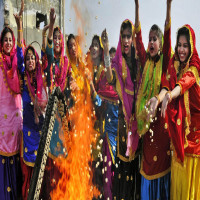 Accommodation
Destination
Meals
Transport
Overall