A significant festival to drive off the evil forces from the lives of the people of Meghalaya, this festival is largely celebrated. It is believed in the state that diseases come in the form of evil forces and thus they need to be waved off through customs and rituals. Plague is one such fearing disease to the people living in Meghalaya that they perform some ways like beating the roofs of their houses to keep the spirit away.
Major attractions of Behdienkhlam Festival
The festival is also a kind of offering to their ancestors and hence the women dance and give other offerings to the people already gone.
After a big celebration, a fight is arranged for the two groups of men.
Singing and dancing on the tunes of pipes while dance is a vision.
There are many more games and competitions that follow the customs and thus witnessing this festival is a must.
How to reach Behdienkhlam Festival?
The festival is celebrated in the state of Meghalaya. People can reach through the capital city of the state, Shillong. Guwahati is the nearest airport and railway station to the city at a distance of 104 kms. People can easily get taxis from Guwahati to Shillong. There is also one helicopter service that run through the route.
You can plan your trip and create your own route to the city with Adotrip's technically driven circuit planner. Click here

1 Day

Religious

Meghalaya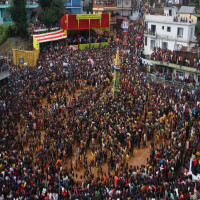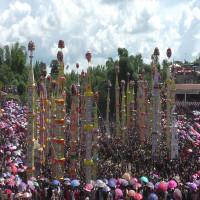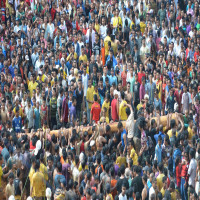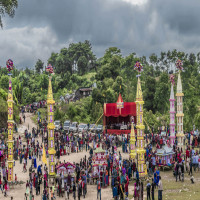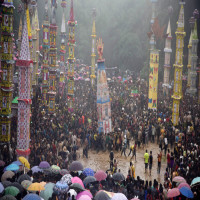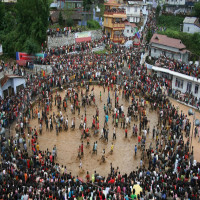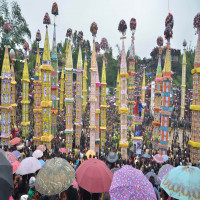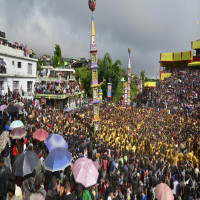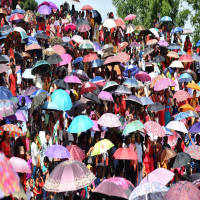 Accommodation
Destination
Meals
Transport
Overall