Manipur has no intent on stopping with the celebrations and hence the Kang festival is here as a proof. It is a festival celebrated by Hindus of the state and is a popular fiesta happening each year. It is a similar festival like Rath Yatra in other parts of India known as Kang festival. They are some moments of happiness and joy which brings all the Hindus together to abode Lord Jagannath from the temple in a car. The car in which the Lord travel is known as Kang and it is a matter of honor and great respect to pull that car for the Lord.
Major attractions of Kang Festival
The festival continues for around 10 long days and it is a sight of energy, devotion and merriment. People enjoys the rath yatra by singing, playing drums and more.
Just join the season of fervor in the month of July and see a new and better version of Hindu Rath Yatra. The deities are taken in a car which is known as 'Kang' and is followed by numerous devotees offering flowers and fruits to the lord.
How to reach Kang Festival?
The festival is celebrated in the Govindajee Temple of Imphal. Imphal is the state capital of Manipur and is easily accessible. The nearest airport is about 8 kms from the city and the nearest major railway station is in Kohima which is about 135 kms away.
You can plan your trip and create your own route to the city with Adotrip's technically driven circuit planner. Click here
Festival Date

25 June 2018 - 3 July 2018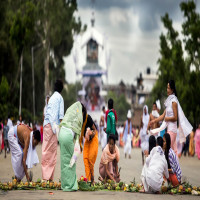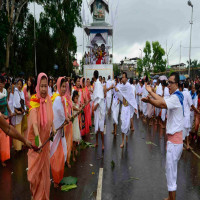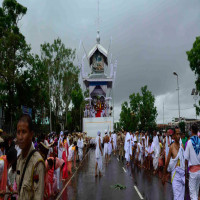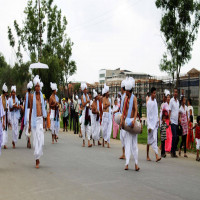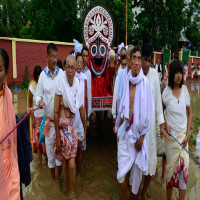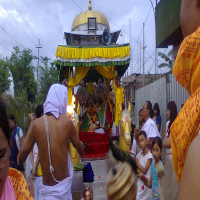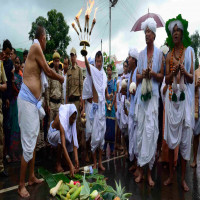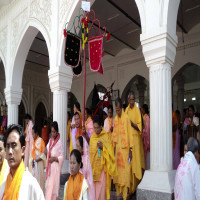 Accommodation
Destination
Meals
Transport
Overall