Lord Ganesha, an epitome of good luck and happiness and a lord who is worshipped immensely in India needs to be celebrated. Ganesh Chaturthi is the festival which is grandly celebrated all over India but the way it is done in Maharashtra, the scenario is completely different. The state does not believe in beginning anything new without taking the blessings of the God and thus this fiesta has huge significance for people of the land. It is a festival of Hindu culture and devotees perform a lot of rituals and customs to please Lord while he is home.
Major attractions of Ganesh Chaturthi
The idols of the God are installed in the houses of people where he is offered with a lot of delicacies, flowers, his favorite modaks and more.
Processions are carried on the streets, people go crazy dancing and singing welcoming the Lord.
It continues for 11 days after which the idols are immersed in the local rivers and people ask him to come in their lives again the following year.
Also Read: Guru Ram Das Jayanti
How to reach Ganesh Chaturthi?
Though this festival is celebrated in various different states of India as Lord Ganesha is worshipped in almost every house of the country. The way Mumbai is drown in celebrations for 11 days at the time of Ganesh Chaturthi is amazing. Mumbai is the biggest city of India and thus can be easily reached via air, road, rail. The international airport of the city is connected with all cities of India. There are many railway stations in the city.
You can plan your trip and create your own route to the city with Adotrip's technically driven circuit planner. Click here

1 Day

Religious

Maharashtra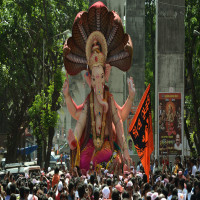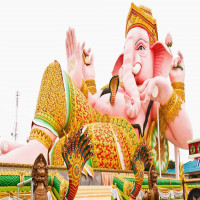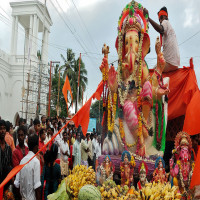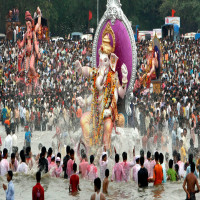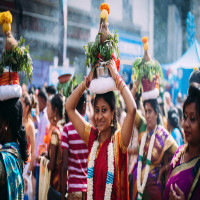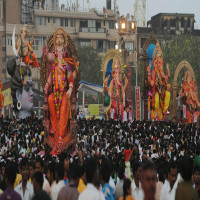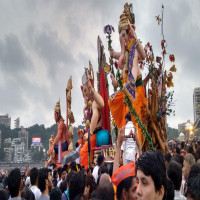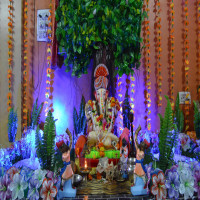 Accommodation
Destination
Meals
Transport
Overall