Parumala Perunnal, celebrated in the Pathanamthitta district of Kerala attracts a lot of attention from locals and tourists alike owing to its religious aura. This festival is mainly celebrated to commemorate the death anniversary of the Bishop Mar Gregorios Metropolitan who was one of the renowned saints of his times. People revered him a lot and confided in him for genuine life advice.
A lot of rituals are observed on the day of Parumala Perunnal which includes people offering their prayers and celebrating with a heavy feast - one of the major highlights of this festival. Not just that, a colourful procession is also carried throughout the town in which people invests themselves with really great enthusiasm. Coming on to its end, the festival ends with some really interesting cultural performances and the participants relish the evening which is full of scrumptious food, shopping and loads of fun.
History of Parumala Perunnal
The place Parumala is fundamentally a petty village located on the shores of the river Pampa in Southern India. And once, there was a time when a famous saint named Malankara Metropolitan Joseph Mar Dionysius used to walk upon these very lands. He was born in Kunnamkulam and because of his immense wisdom and mystical aura people respected him a lot. He was a man with a vision, which was to establish a seminary here for the greater good of humanity.
Thus, for this very purpose, a two-acre plot of land was donated by to him by Arikupurathu Mathen Karnavar. This piece of land was specifically used to construct the building which was later known as Azhippura and was used for providing lessons in the Syriac language. Thus, with time, eventually, Dionysius passed on this responsibility to Mar Gregorios for carrying out his teachings in an effective manner.
Also Read: Ramman
Major attractions of Parumala Perunnal
On the auspicious occasion of this festival, saint Mar Gregorios is interred within the church. There is also a flag hoisting ceremony, after which, a ceremonial procession in the town is carried out attended by devotees from all over the state.
And just like any other festival which might happen in Kerala, the church grounds can be seen swarming all over with the hustle and bustle of various activities and buzz of people such as selling all types of foods, utensils and even jewellery.
How to reach
By Air. The Parumala church is located in the Pathanamthitta district of Kerala. From here, the Trivandrum airport is the nearest airport. After getting off the flight, you would need to further cover a distance of about 125 km. For this, you would need to hire a cab or some other means of transportation. This airport has very good flight connectivity with other cities like Delhi, Pune, Mumbai etc.
By Road. If you are planning to travel to the Pathanamthitta district by road then it would be a good decision for you. As travelling in your own vehicle while watching nature's scenes whizz past seems like a heavenly experience. You can consider travelling to this place via major Indian cities like Delhi, Pune, Mumbai, Hyderabad etc.
By Train. The nearest railway station from this place is the Chengannur. It is located at a distance of about 28 km from Parumala Church. Having good connectivity with other cities, one can easily reach this place. After deboarding the train you can also conveniently get a cab to further reach your destination.
You can plan your trip and create your own route to the city with Adotrip's technically driven circuit planner. Click here
Venue

Parumala St. Peter's & St. Paul's Orthodox Church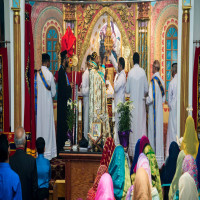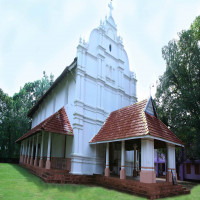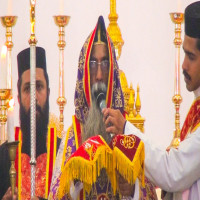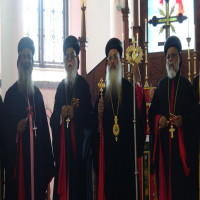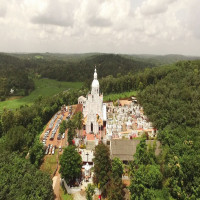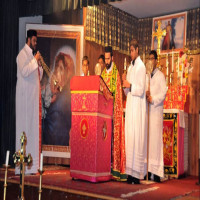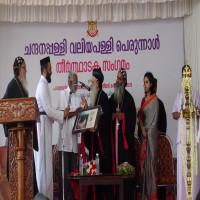 Accommodation
Destination
Meals
Transport
Overall