The day the Gods descended to celebrate Dev deepavali in Kashi, one must decide to be just there to fill in the divine energies and blessings. A festival that is celebrated by the lighting of lamps on the Ghats on the gorgeous Ganga on the night of Kartik Purnima. You will find yourself amongst them this year walking the Ghats of Kashi or Varanasi! The energy, the faith and the devotion unparalleled to anything seen or heard. Devotees from across the country dipping themselves in the holy Ganga with each of their Pundits chanting the prayers for them. You need to disengage yourself from your world and move in with them. Feel the fragrance, feel the faith, feel the energy, feel the Gods and amongst all, feel yourself moving to a higher level of devotion.
On the Ghats of Kashi or Varanasi, you will exactly do that. An upsurge of energy on the Kartik Purnima night where the moon rises in all its glory - beautiful and big over the Ganga as people welcome him by lighting the diyas and chanting their prayers and as always my exploring galis of Varanasi left me feeling there lies much more.
Major Attractions of Dev Deepawali
The embracing beauty of the holy river Ganges lighten up with thousands of Diyas all around the steps of the Ghat and floating the river.
The splendid Maha Aarti performed in sync by five Pujaris. It is totally blissing to watch them do it.
Also Read: Bhumchu Festival
How to reach Dev Deepawali?
Varanasi is one of the holiest and most important cities of the state of Uttar Pradesh. It is easily accessible by road, rail or air. The nearest railway station and airport is both in the city. It is well-connected with most of the major parts of the country.
You can plan your trip and create your own route to the city with Adotrip's technically driven circuit planner. Click here

2 Days

Religious

Uttar Pradesh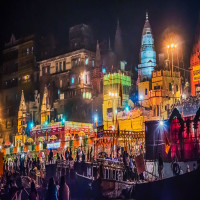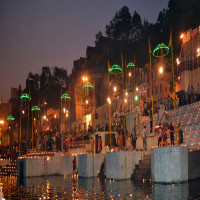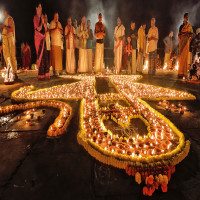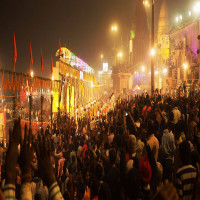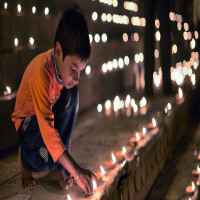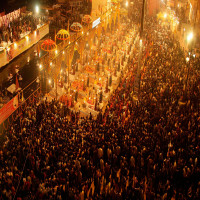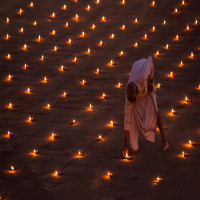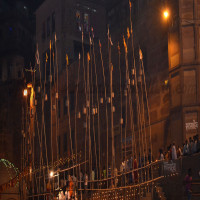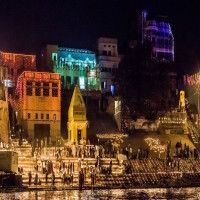 Accommodation
Destination
Meals
Transport
Overall