Hey folks! Were you just hoping to know about Diwali? Here it is then. Just like the festival of colours, this is another major festival celebrated in India and it is our very own festival of lights. Notwithstanding the fact that Diwali is the most favorite festival of maximum population in-house, apart from that, it's a mesmerizing time of the year when the entire country is decorated with lights and candles. It is a fiesta with a gleam of diyas, sparkling eyes and joy-filled within the hearts. Do not miss the chance to attend the festivities of Diwali, it gives immense pleasure in taking part in the Pujas followed by bursting crackers with friends and family.
Yes, it was on this day that Lord Ram had returned to Ayodhya. The whole environment was of bliss and festivities. People were happy and joyful that after so many years their true king had come to take his place and rule them in the right spirit.
Major attractions of Diwali
Diwali is a fair of five days in total starting from Dhanteras leading to Diwali and then Bhai Dooj. Every day has its own significance and it is an unfeigned ordeal for each one of the visitors. It is celebrated in the honor of Lord Ram who returned back to his home after an exile of 14 years.
Also Read: An ancient festival of celebrating renewing energies
People also worship Lord Ganesha and Goddess Lakshmi who bring wealth and good luck to the families. So, step into Uttar Pradesh or any part of the country to encounter the cordial and enthusiastic festival of Diwali this November.
How to reach Diwali?
Diwali is the biggest festival of India. It is celerbated with so much enlightment and happiness that the entire country is drown into it. People can enjoy it at any corner of the country still, Ayodhya in the state of Uttar Pradesh is the best place to embrace the charm of the festival. The nearest airport to Ayodhya is Faizabad airport which is about 8 kms away. The railway station of Ayodhya is well-connected to many major cities of the state and beyond.
You can plan your trip and create your own route to the city with Adotrip's technically driven circuit planner. Click here

1 Day

Cultural

Uttar Pradesh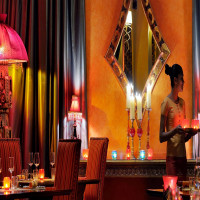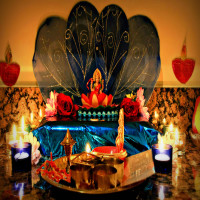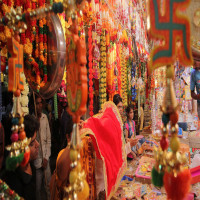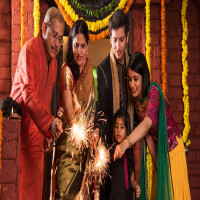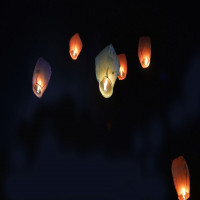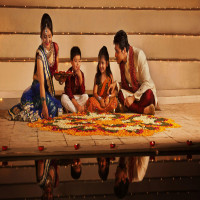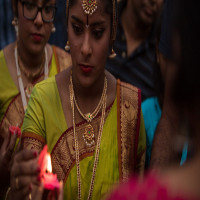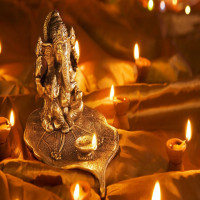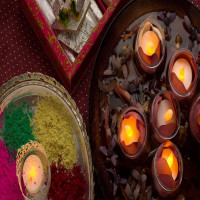 Accommodation
Destination
Meals
Transport
Overall