Splashing colours, loving hearts; integrating memories, peaceful warmth; these are just some phrases which can be used to describe this happening festival to its very best. Holi is one of the two most important and biggest festivals celebrated in the entire country. No one can really resist being a part of it no matter if he belongs to another religion, is new to the culture, and thus you are too invited to this festival of colours with utmost honour. One must go and join at Barsana to see a different kind of Holi and liberate oneself to the fullest.
Though Holi is played all over India, it is played very differently in some parts and Barsana Holi is one such example. It takes place every year in March in Barsana which is near the city of Mathura. The land is well-known for the birth of Radha, beloved of Lord Krishna. The place becomes a trending destination for the particular period of time as people are adamant to see the uniqueness of the festival. It is definitely a one-time experience which a person should witness at least once in his lifetime.
Major Attractions of Barsana Holi
The festival also known as Lathmaar Holi is celebrated by men trying to take the charge of a temple and the ladies or their wives stopping them with Bamboo sticks. It is really fun to watch men dramatically get beaten by their wives along with splattering each other with different hues.
How to reach Barsana?
Barsana is very proximate to Delhi as well as to Mathura which are main cities nearby. It is hardly 142 km from Delhi and people can easily drive to the place. There are many railway stations near to Barsana and the nearest railway station is in New Delhi.
Also Read: A festival which celebrates the eternal bond of sibling love
You can plan your trip and create your own route to the city with Adotrip's technically driven circuit planner. Click here

7 Days

Cultural

Uttar Pradesh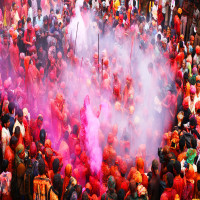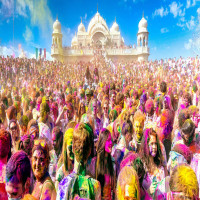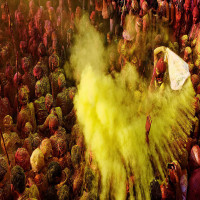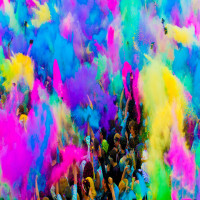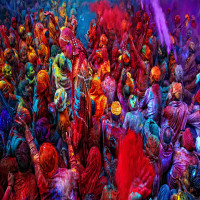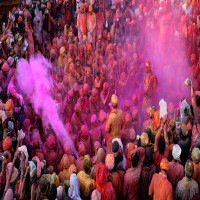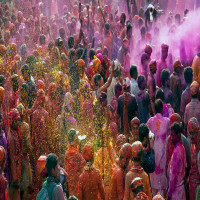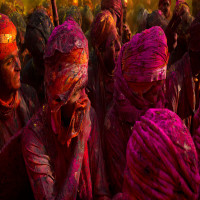 Accommodation
Destination
Meals
Transport
Overall