Even if you know nothing about Tamil Nadu, Pongal is a festival which is popular worldwide, and everyone does have an idea about the festival for sure. Mainly all celebrations are religiously inclined or have a spiritual angle to it but very few festivals are ever recognized for harvesting or for good cultivation of crops and Pongal is one of that. The reason for this fiesta is in itself unique and different and that's what makes it known.
People and farmers pray for the prosperity of harvest and excellent cultivation for the upcoming year. They prepare a lot of delicious dishes, sing prayers and more. The celebration happens for around four days and each day they make sure to do something different and fun. A special Pongal dish is prepared, relatives have a reunion, Lord Indra is worshipped and that is how the meaningful festival takes place in Tamil Nadu.
Major attractions of Pongal Festival
This day marks the start of the sun's six-month-long journey in the north direction. This also corresponds to the Indic solstice when it is said that the sun enters the 10th house of the Indian Zodiac Makara or Capricorn. The very purpose of Pongal is to convey the appreciation to the Sun God for a successful harvest.
How to Reach the Pongal Festival?
By Air - The nearest airport is the Chennai International Airport. It handles the domestic flights to 20 destinations along with the international flights to the destinations like Frankfurt etc.
Also Read: Teej Festival
By Road - The overall connectivity via road network is quite good. There are regular buses available to Tamil Nadu. You can also take your own vehicle if you want.
By Train - The overall connectivity via road is quite good. The Southern Railways has a network which covers a very large area of the Southern Peninsula of India.
You can plan your trip and create your own route to the city with Adotrip's technically driven circuit planner. Click here

3 Days

Traditional

Tamil Nadu
Festival Date

15 January - 18 January 2020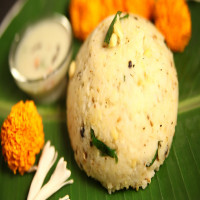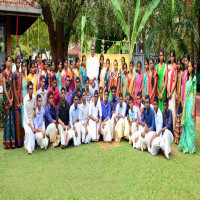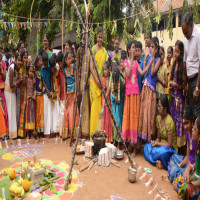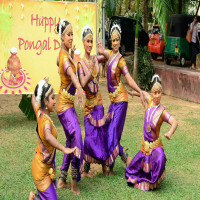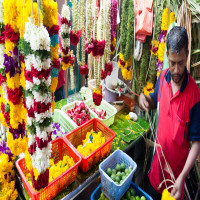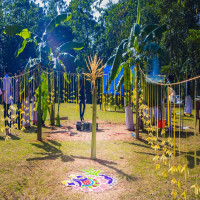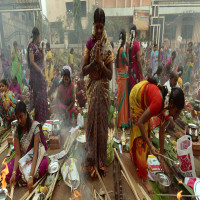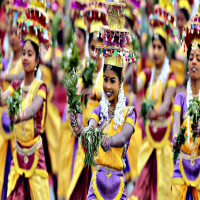 Accommodation
Destination
Meals
Transport
Overall