Didn't float festival grab your attention at once? The name itself is very intriguing and a lot many questions start to flash in our minds as soon as we read it aloud. What is it all about? Float as in people float in the water or what? All these questions shall be answered once you visit Madurai also known as the temple town of India.
Madurai is one of the oldest cities with the same old authenticity and culture trends. The city celebrates this Float festival from the 17th century when people started to worship the deities by taking them on the boat ride in the artificial lake made near an ancient temple. The ritual then includes taking the deities in golden palanquins on an early morning along with elephants and musicians bidding them goodbyes.
Major attractions of Float Festival
During the dawn, there is a procession of the idols of Goddess Meenakshi along with Lord Sundareshwar which starts from the main temple. These deities are then taken to the tank in the palanquins which are golden in shade. After which they are placed in a mandapam on the banks of the lake. And it is here that the devotees worship the God and Goddess. And after this, the idols are again carried in palanquins on a structure which more or less resembles rafts. This raft-like structure is quite colourfully decorated with varieties of the flower garlands, paper lanterns etc.
How to Reach Float Festival?
By Air - The Madurai airport is located at a distance of around 10 km from the main city. It is quite well connected to all the major cities. There are flights on a daily basis from Chennai, Trichy, Bengaluru and Coimbatore.
Also Read: A royal Dussehra celebration that started in the year 1610 by Raja Wadiyar I, is marked by a grand elephant procession
By Road -The overall connectivity via road network is quite good. So, if you are looking to travel via road then it would be quite a convenient experience for you.
By Train - There are direct trains which are available from the major cities of India. It takes around seven hours to reach Madurai. The fastest train on the route is the Vaigai Express.
You can plan your trip and create your own route to the city with Adotrip's technically driven circuit planner. Click here

12 Days

Religious

Tamil Nadu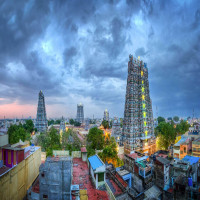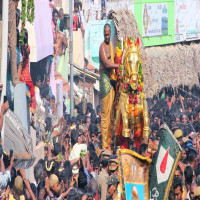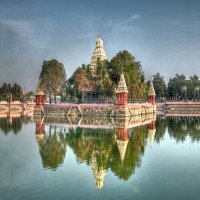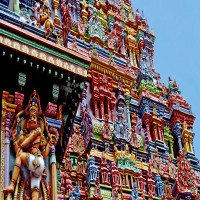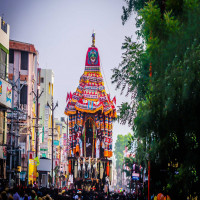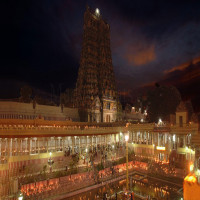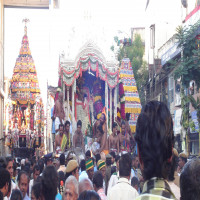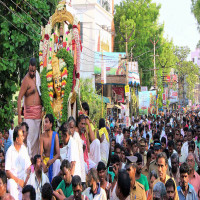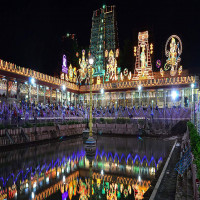 Accommodation
Destination
Meals
Transport
Overall