Since the state of Goa is highly dominated by the Christian religion due to the Portuguese invasion, one shall find most of the fairs and festivals influenced by Christianity. The feast of St. Francis Xavier is one such festival that is celebrated every year by the Christian community. It is more of an honoring festival for the Lord of Goa, St. Francis Xavier. The remains of St. Francis Xavier lies in a silver casket in the Bom Jesus Church in Goa, where the festival is conducted every year. Christians from all parts of the country arrive here to offer prayers and visit the holy church.
History of St. Francis Xavier
St. Francis Xavier was born in 1507 in present-day Spain and came to India in 1543 along with the Portuguese Viceroy of Goa. He preached Christianity to the people of Goa and breathed his last on December 2, 1552. On December 3, his mortal remains were placed in a casket. St. Francis Xavier is also known as 'GoenchoSaib' which means the Lord of Goa.
According to popular legends, Portuguese merchants placed the mortal remains of Saint Xavier in the coffin along with unslaked limes. After some time a member from the society of Jesus (a Jesuit) ungraved the body and found out that it has not at all decomposed. Locals also say that a cut was made on his finger by Jesuit and he was shocked to observe blood coming out of it. It was after this event Francis Xavier had been conferred the title of a Saint. One of Saint Xavier's hands was also cut out from his body after this incident and its pieces were sent to many churches all over the world on Pope's order.
Also Read: This festival was initiated by a man named W. Goldstein in 1889 and majorly focuses on cattle trading
Until 1994, on every tenth death anniversary of Saint Francis Xavier, his body was brought out and placed in a glass box with his feet exposed. People from around the world used to arrive in Goa during the festival to have a glimpse of the holy Saint. After 1994, the body was never brought out for public display due to its deteriorating condition.
Major Attractions of Feast of St. Francis Xavier
Novena
Novena is a period of 9 days wherein prayers take place in the church in honour of Saint Francis Xavier. After 9 days of prayers, many ceremonies take place which is participated by the locals and devotees from across the globe. Many customs are followed by the pilgrims who get together on the Feast day. All in all, this is a major occasion for Christians and is worth attending.
The Feast
On the day of the feast, Saint Francis is offered flowers, and candles by the devotees. The prayers are followed by a feast wherein people are served food and drinks. Food, clothing, and accessory stalls are also a part of the festival. People often spend their time shopping at these stalls, eating and engaging with fellow devotees and friends.
How to Reach
By Road. If you are planning a road trip to Goa from Delhi, Mumbai, Kolkata, and Bengaluru then you are required to cover nearly 1,900, 580, 2,100, and 580 km respectively to reach the destination. Another option is to travel via inter-state tourist buses that run between different states.
By Rail. To reach the capital city of the state of Goa, Madgao is the nearest railway station located at a distance of about 35km from the city. People can easily find a taxi or a bus from the station which will take them to the city of Panaji or Panjim.
By Air. Dabolim airport or Goa International airport is the nearest airport to reach Basilica of Bom Jesus. From the airport, one is required to take a taxi or a bus to travel an additional 30km to reach the church. Dabolim airport received direct and connecting flights from all cities of India hence one may consider traveling by air if time is a constraint and comfort is a priority.
You can plan your trip and create your own route to the city with Adotrip's technically driven circuit planner. Click here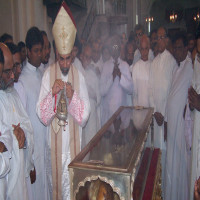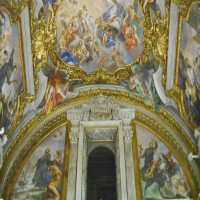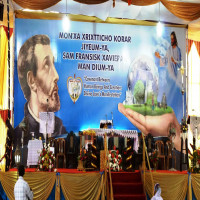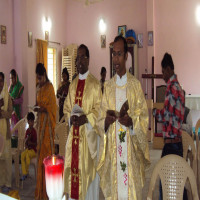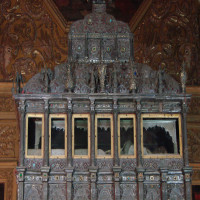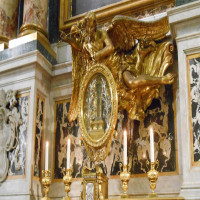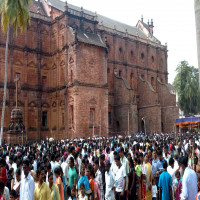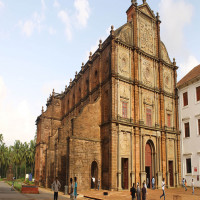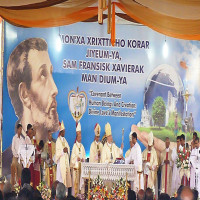 Accommodation
Destination
Meals
Transport
Overall