Losar is one of the most elaborately celebrated festivals of Ladakh and people get along like a family to celebrate this festival with one another. This festival is celebrated as a preponed New Year celebration which was done by the then King. The festival has an active participation from all the people of the city.
There are many rituals that are performed during the celebrations of Losar festival and each of them are interesting to know and watch as they are a perfect blend of Buddhist and pre-Buddhist rituals. The celebration is done after the harvesting season. New clothes and jewelry are dawned by the people with a preparation of many large feasts.
Major attractions of Losar Festival
Losar is not just to mark the beginning of New Year but it is the way of unfolding many folds of happiness and fun. People start their preparations in quite advance and start accumulating all the required things for the big feast like grains, goats and other items for the friends and relatives.
The houses look beautiful lit in lights and other decorative stuff to make their places look vibrant and attractive.
Also Read: Hornbill Festival
A procession of fire comes out in the evening known as 'Metho'. Holy slogans are chanted to keep the evil spirits away and bring positivity all around.
How to reach Losar Festival?
Losar festival is celebrated in the Leh-Ladakh region of the state of Jammu and Kashmir and people can reach here by various routes and transport. The nearest airport is in Leh which is connected to many different international and national airports. The nearest railway station is in Tawi which is 700 kms from the place.
You can plan your trip and create your own route to the city with Adotrip's technically driven circuit planner. Click here

1 Day

Cultural

Jammu And Kashmir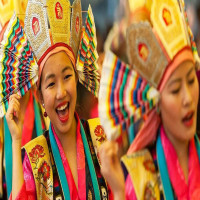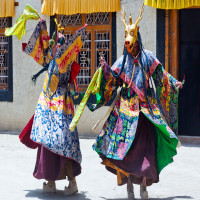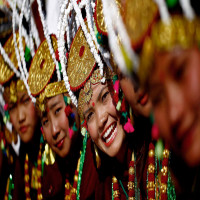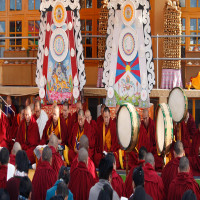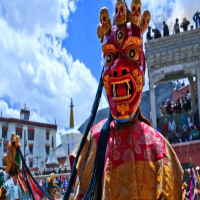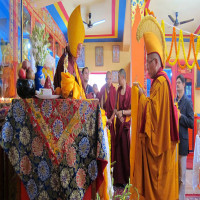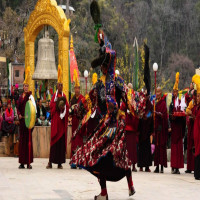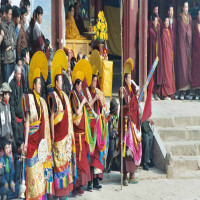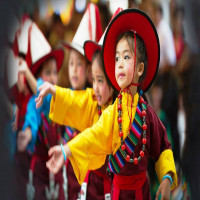 Accommodation
Destination
Meals
Transport
Overall